🌟 The most durable toy designed for active chewers!🌟
Don't leave the dog at home, he will be lonely! But with this toy, he will entertain himself and be no longer alone!
Meet the ultimate toy for pup development, that also boasts hours of solo play!
If you're seeking a doggy distraction while working from home, they'll be entertained and challenged until, well…you take it away from them!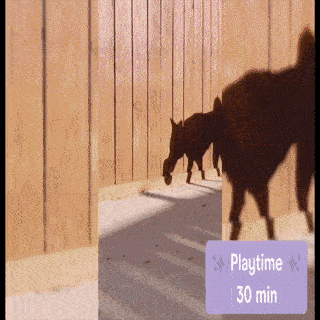 We recommend helping them get the ball out of the way so they know it's possible and rewarding them for their efforts.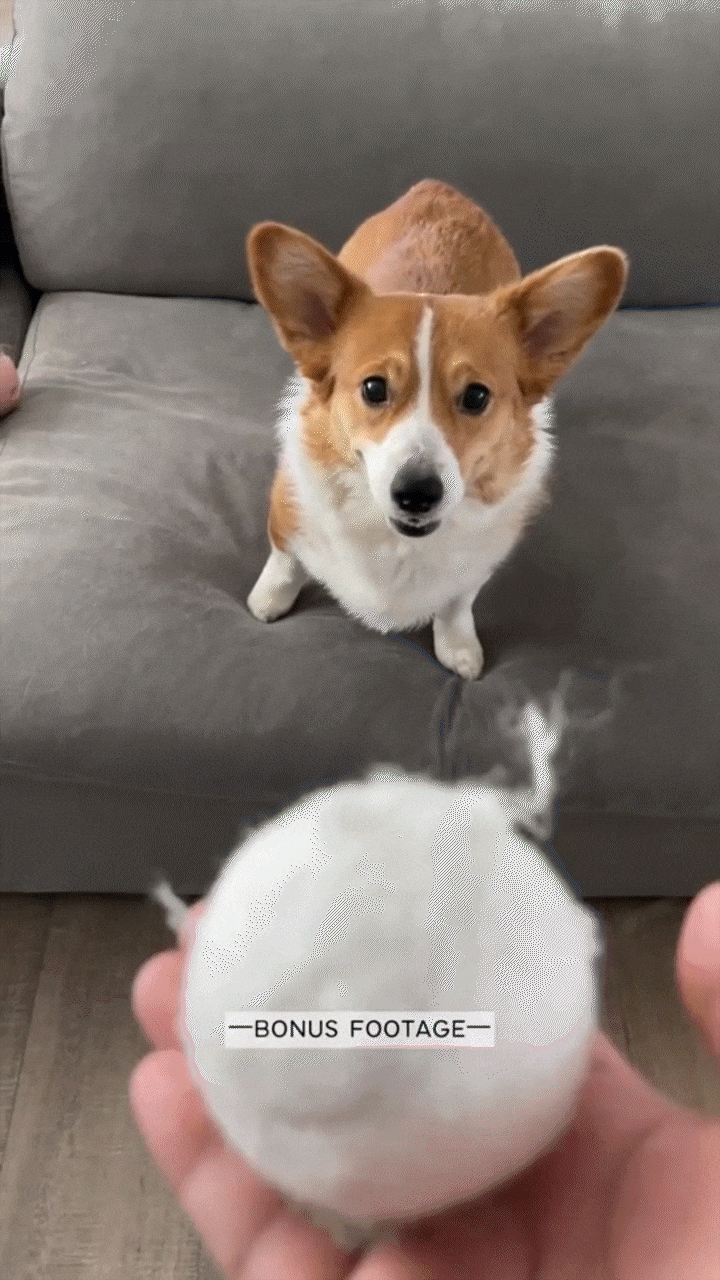 Features
The Tennis Tumble features a barrel shape made from durable natural rubber, fitted around a trapped Tennis Ball that's tough for pups to retrieve. The cylinder shape makes it perfect for rolling and paw pushing, while the slatted walls allude to the surprise inside. It's time to test your pup's smarts!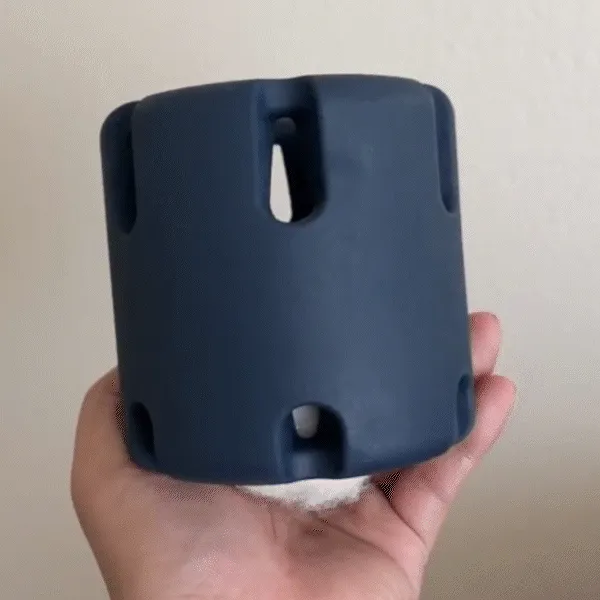 When threw the ball hit the ground, it will bounce high, suitable to play with in the yard, home, park, or shore. It also do inspire pets hunting instinct to insanely chase this ball, so can better training pet agility.
It can be a play toy, also can be a teeth cleaning toy. Help to remove the plaque and tartar, reduce the breeding of bacteria, keep teeth clean and freshen the breath.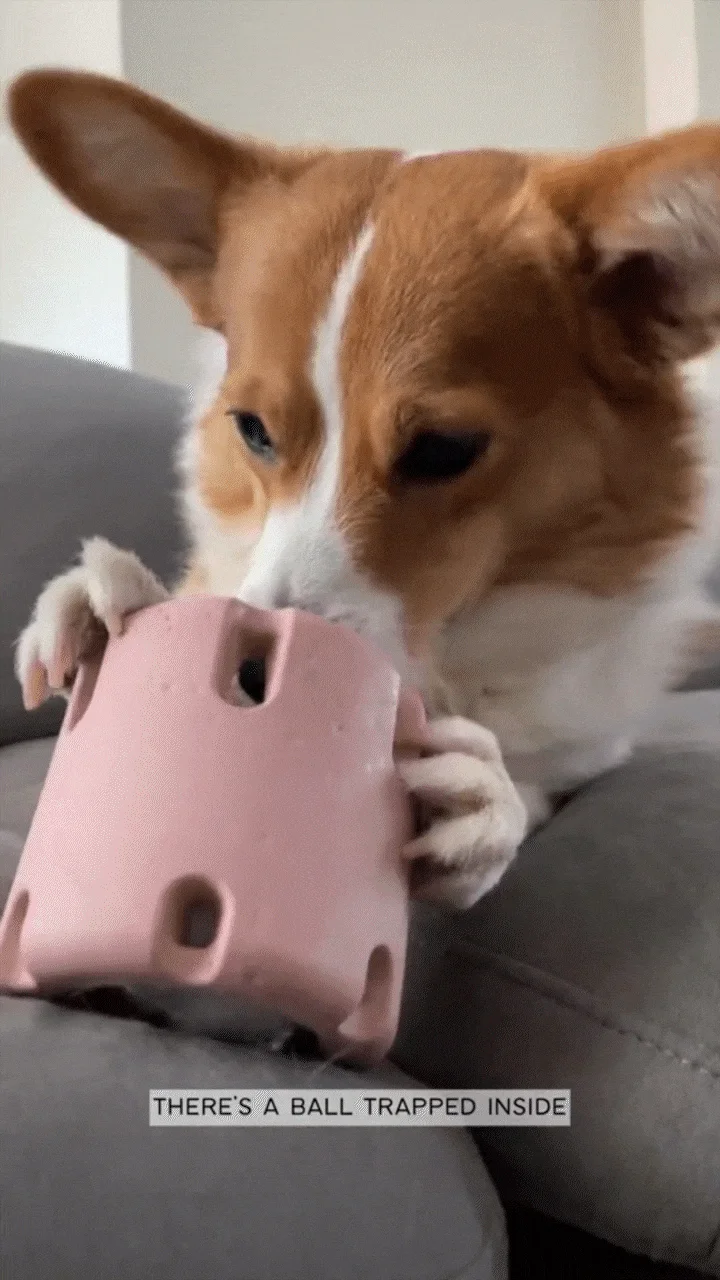 Made from food-grade Natural rubber materials, non toxic environmental friendly, safe and harmless to your love pet. BPA-free and tested to meet food-safe standards.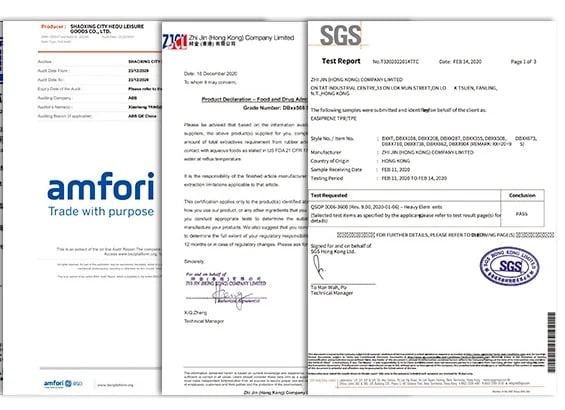 Soft texture designed to be safe for your dog's gums
With it your little pet won't bite the sofa and other furniture anymore.
Specification
Color: Blue, Purple, Red,Pink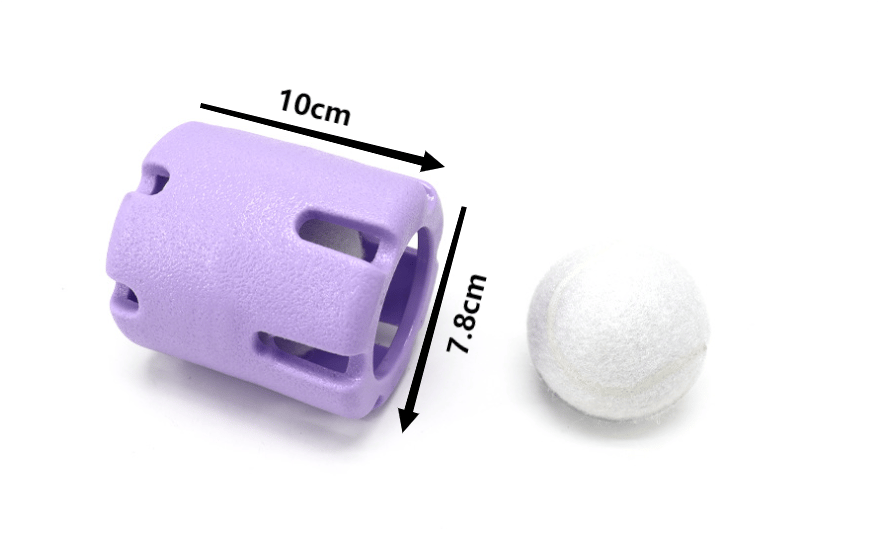 OUR COMMENTS