FINALLY ENJOY STRAPLESS WITHOUT SUPPORT AND COMFORT!
Boost your cleavage with our StayUp™ strapless front buckle bra. This best-selling strapless push-up bra gives you  natural lift ,  support  and the  StayUp™ cleavage effect you've been looking for . This is the solution for your strapless clothing!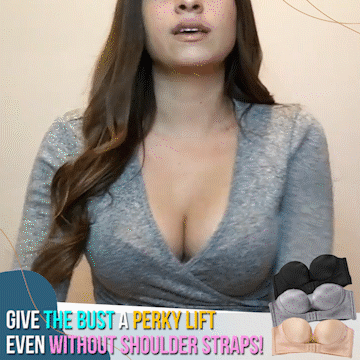 This is your  invisible weapon  for amazing cleavage. Strapless , without sacrificing  support and comfort.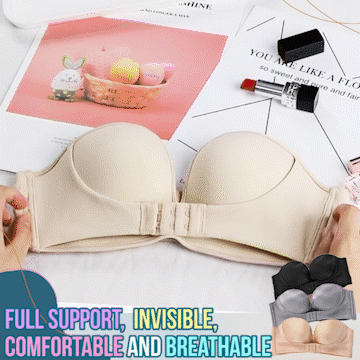 Discover the sturdy silicone anti-slip edges that guarantee you a carefree  "stay-in-place" wearing comfort  . Our unique cups with 5D hand-support technology also provide a  beautiful cleavage  and stimulate your inner confidence.
MAIN FEATURES:
✅   Strapless  - Completely invisible under any outfit
✅ Natural lift   - The band on the front in combination with the innovative cups provide a natural lift, optimal stabilization and less "bounce"
✅ Optimal support   - Our cups with unique 5D hand-support technology provide a beautiful cleavage and inner confidence
✅ Worry-Free Wearing Comfort   - The "stay-in-place" silicone anti-slip edges guarantee worry-free wearing comfort
✅ Soft and Breathable  - Made of seamless, moisture-wicking and breathable fabric. Ultimate comfort is finally here!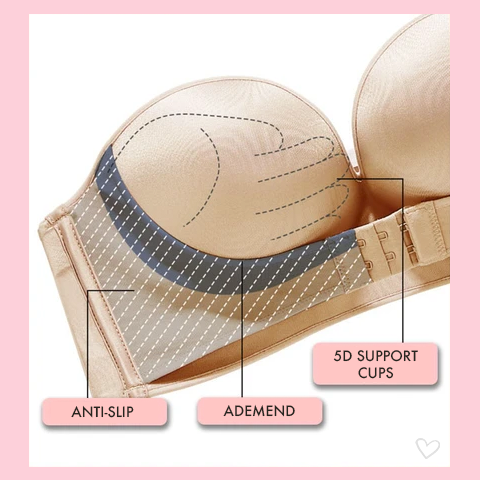 This product is not (yet) sold in physical stores, so grab this deal immediately, while the promotion is running and our stocks last.
Order today and take advantage of the  short-term 2 = 1 promotion. Gone = Gone!