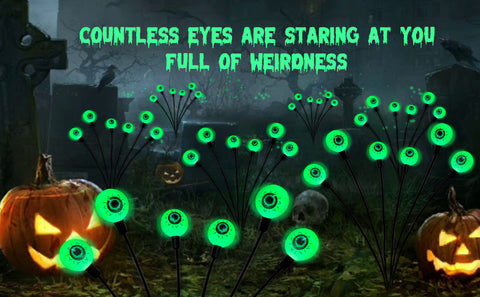 Each Scary Eyeball Swaying Firefly design, Easily adds mysterious & scary looks to your home and makes your Halloween night more memorable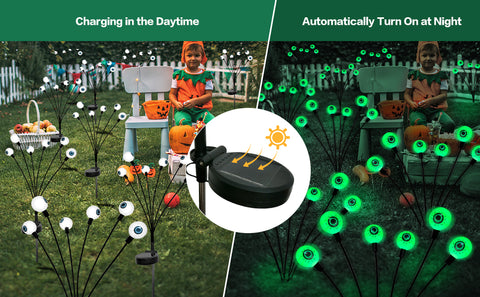 EyeBall-shaped swaying lights Green which enables you to enjoy your nights with a Halloween party.

Halloween Gifts is a great way to introduce someone to the joys of gardening Halloween decorations

Halloween lights have 1packs with 6 LED Scary Eyeball Swaying lights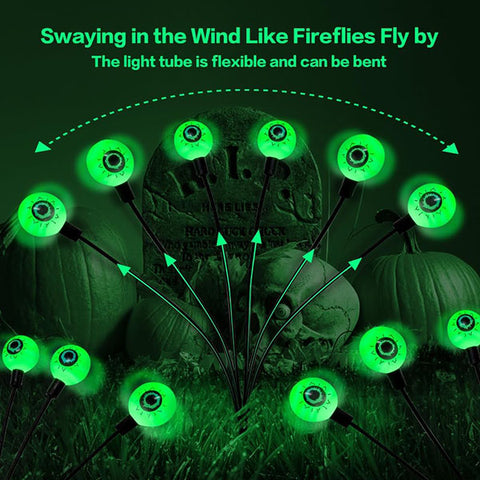 Solar Swaying lights have soft and flexible copper that makes sure it sways by wind
Swaying Effect & Dance by Wind, As If Firefly Dancing in Your Yard: With IP65 waterproof performance, can withstand any weather when used outdoors. These garden solar firefly lights are a great choice for Home Decor, Landscapes, Gardens, Yards, Driveway, Pathway, Walkways, Holiday Decorations, and so on.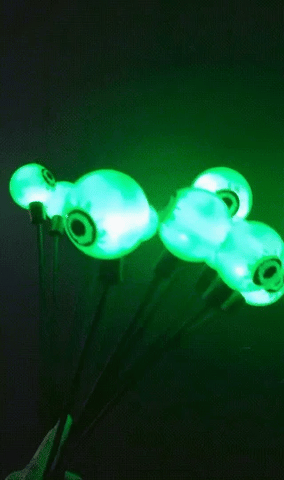 Features:
【Great Design Ideas for Halloween】Eye Ball shaped swaying lights Green which enables you to enjoy your nights with colorful light and fun for a perfect outdoor dinner or Halloween party.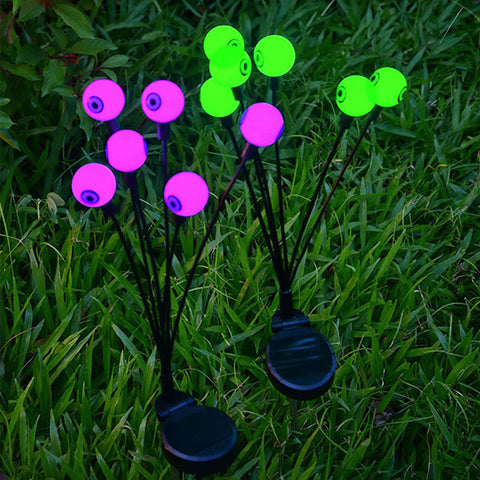 【VIVID & SCARY HALLOWEEN DECOR】Come and decorate your crazy Halloween! 3D design and swaying eyeball appear more three-dimensional and realistic. The bloodshot Green eyes are perfectly combined with the eerie green glow, easily creating a horror atmosphere. Use these eyeball-swaying firefly lights to light up your Halloween and scare your neighbors and passersby!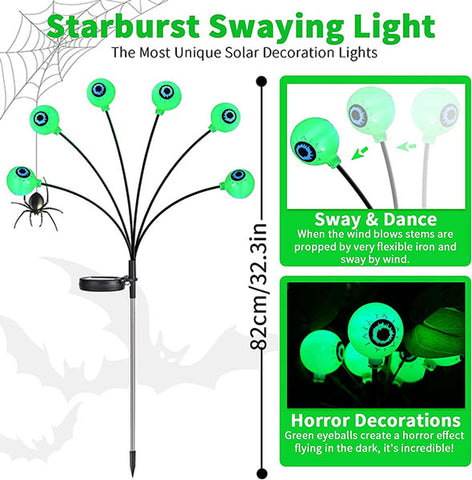 【PERFECT HALLOWEEN PARTY FAVORS】Our Halloween lights have 6 LED Scary Eyeball Swaying lights. It will cover wider when you dress up your home or party. A great addition for Halloween decorations outdoors indoors. Give scary Halloween party supplies to your family, neighbors, and friends, share festive laughter, and let them enjoy these fun Halloween decorations for home!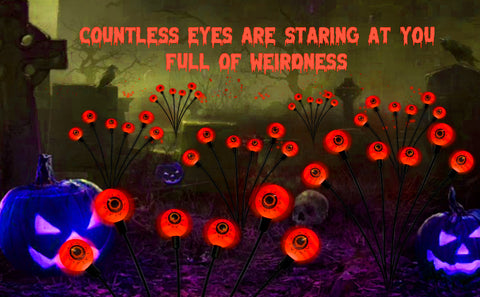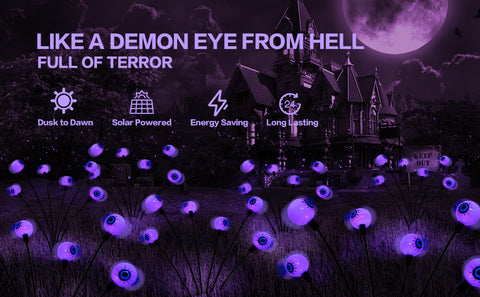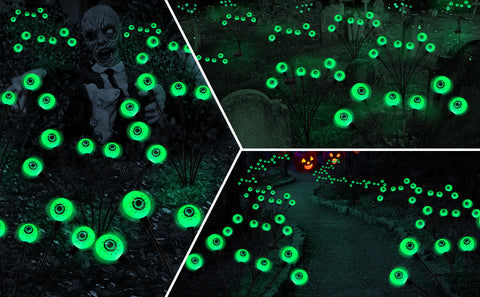 Product details
Length: 28 inches
Power: Upgraded Solar Panel
Switch: ON/OFF (Under the panel)
Charging time: 6-8 hours in direct sunlight
Working Time: 6-8 hours if fully charged
What's in the Box?
1 x Garden Solar Pathway Lights
1 x Stake
1 x Solar Panel
1 x User Manual