Growth Inspired By Nature
Packed with 10+ natural oils, our PLANT POWERED, RESEARCH BACKED & CRUELTY FREE growth blend is designed to suppport thicker, denser, fuller looking hair.
🌱 DESCRIPTION
Thinning. Bald spots. Shedding. Breakage. Flakiness.
We've all been there.
The good news is that they're all reversible…with the right treatment.
And that's why we developed this holistic, all in one approach to hair wellness.
Our PLANT POWERED growth blend is formulated with a beautiful mix of carefully sourced natural oils that work in tandem to help support thicker, denser, fuller looking hair.
The secret to healthy hair starts with a holistic approach. It's why our cruelty free blend contains a diverse blend of ELEVEN natural oils that work in tandem to support scalp health & circulation and assist with new hair growth.
✨ Plant powered growth blend
✨ Thicker-looking hair in 90 days
✨ 100% vegan & cruelty free
✨ Suitable for all hair types and styles
✨ Satisfaction guaranteed. See our Return Policy.
Say goodbye to finding clumps of hair in the shower drain and say hello to a revitalised head of hair and sense of confidence.
Comes in a 60ml / 2 fl oz. bottle.
🌿 INGREDIENTS
Carum Petroselinum Seed Oil (Parsley Seed Oil), Hydrogenated Castor Oil (Castor Oil), Linum Usitatis Simum Seed Oil (Linseed Oil), Coffea Arabica Seed Oil (Coffee Oil), Argania Spinosa Kernel Oil (Argan Oil), Baobab Oil (Adansonia Digitata) Seed Oil, Hydrogenated Sweet Almond Oil (Almond Oil), Lavandula Angustifolia Oil (Lavender Oil), Zingiber Officinale Root Extract (Ginger), Panax Ginseng Extract, Polygonum Multiflorum (Polygonum Multiflorum) Extract, Olea Europaea Fruit Oil, Theobroma Cacao Seed Extract, Avocado (Persea Gratissima) Oil, Coconut Oil, Rosemary Oil.
✍️ HOW TO USE
Fill dropper full and apply directly to the scalp focusing on any problem areas. Evenly disperse the oil and massage into scalp with your fingertips or scalp massager. Works best on dry or towel-dried hair. Leave in overnight or for a minimum of two hours. Repeat three times a week. To wash, shampoo twice, massaging your scalp gently in circular motions. It is normal for dead hairs to release whilst massaging.
Always perform a patch test before application.
This can be done by applying a small amount of oil behind your ear and monitoring the area for 24-48 hours.
🗒️ SHIPPING
Unlike many of our competitors, our Natural Growth Oil is delivered in temperature controlled freight. This is done to ensure that certain ingredients in our proprietary formula are kept at a stable temperature optimal for maximising product effectiveness. This means that whilst our shipping may be more expensive than our competitors, we do this to ensure you receive the highest quality & most effective version of our product.
Longer & Thicker Hair in 30 Days, Or Your Money Back
Simple as that. We're so confident you'll see results with our growth oil that we offer a 30day money back guarantee.
Real Results, Real Customers
Don't just take our word. See why THOUSANDS of our customers are starting their hair care & regrowth journey with us.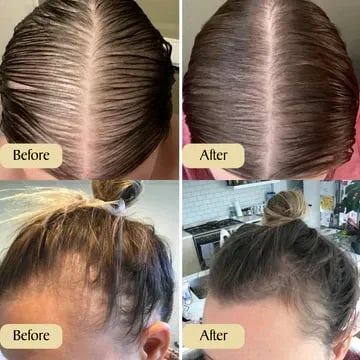 Hair Enriching, Natural Ingredients
Our plant powered blend is packed with carefully sourced, hair enriching natural oils that work in tandem to target hair growth holistically.
Join Our Happy Hair Journey
Don't just take our word for it! Join the multitude of satisfied customers who have experienced amazing transformations with Carvenchy. Ready to write your own success story?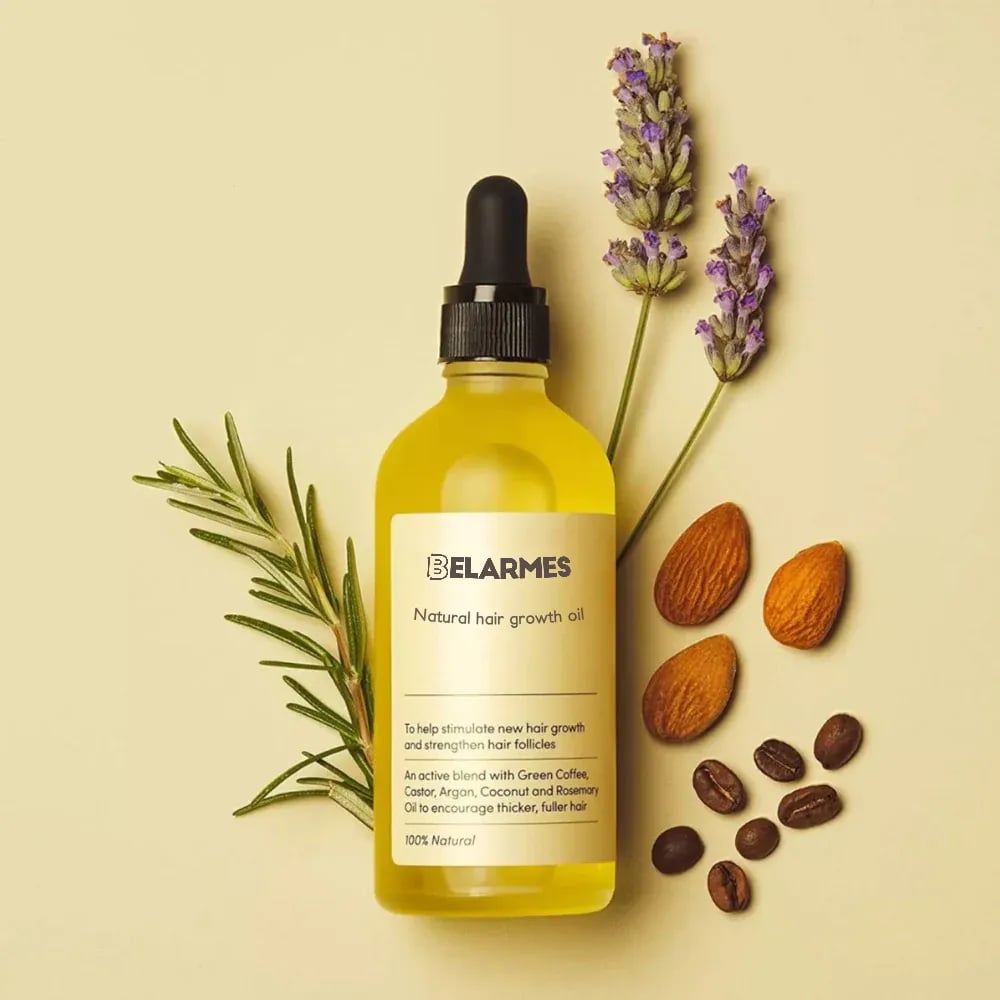 Why choose Carvenchy Natural Hair Growth Oil?