KEEP YOUR EYES ON THE ROAD NOT ON YOUR SMARTPHONE!!

Projection comfortably visible day & night thanks to the ambient light sensor. Your phone stays out of your hands, and you're not distracted with it.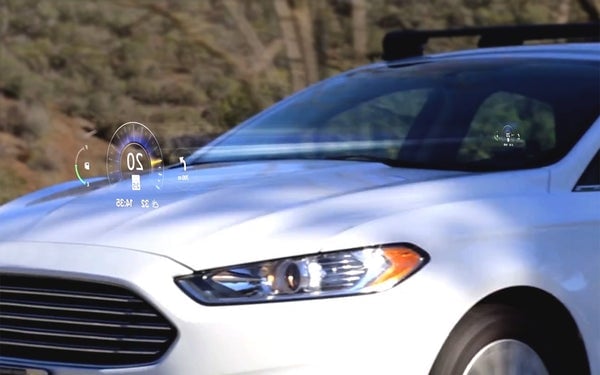 With wireless charging function, ensure that the phone is fully charged on the road!!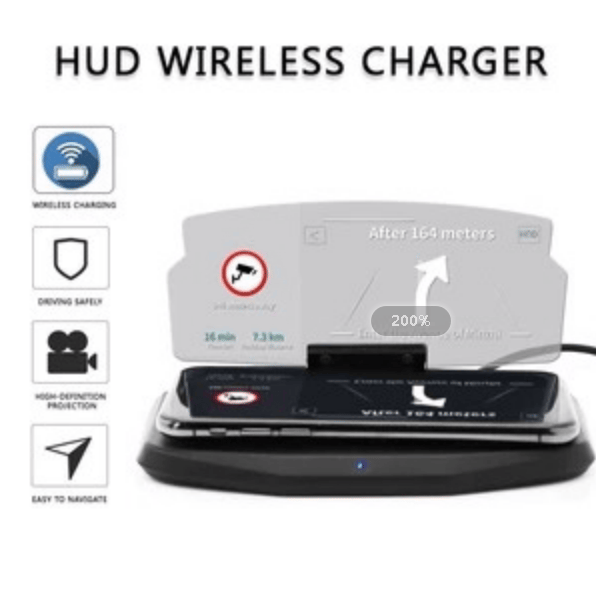 STAY INFORMED WITH NOTIFICATIONS
View phone calls, messages and other notifications from your phone projected through your windshield — no extra action is needed. Keep your eyes on the road with your phone in your pocket.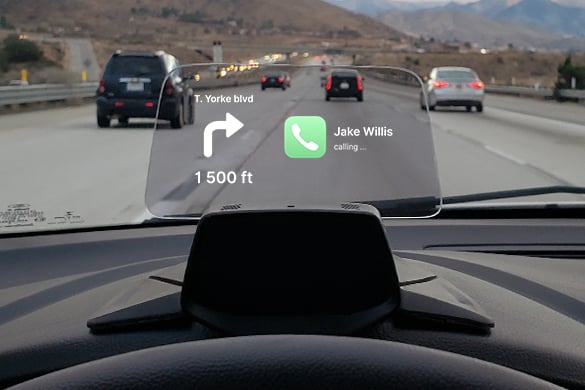 GPS NAVIGATION WITH MAPS AND DIRECTIONS
Find places in the app and start navigation. Get handy directions in front of your eyes. Listen to Voice Assistant not to miss a thing. Powered by Mapbox.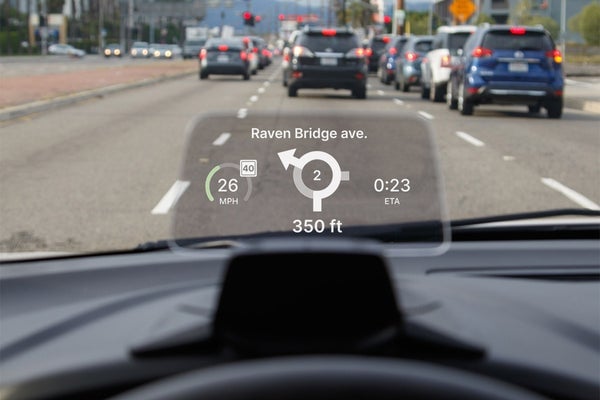 Looks native on your dashboard, the slimmest portable HUD on the market.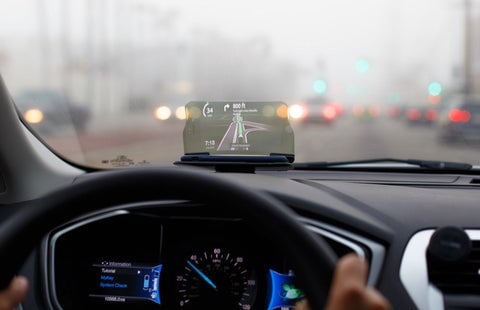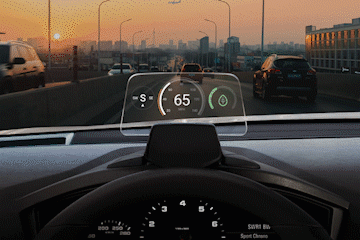 Customize your driving experience with dashboard widgets.
Select what you want to see on your head-up display and leave out all the rest.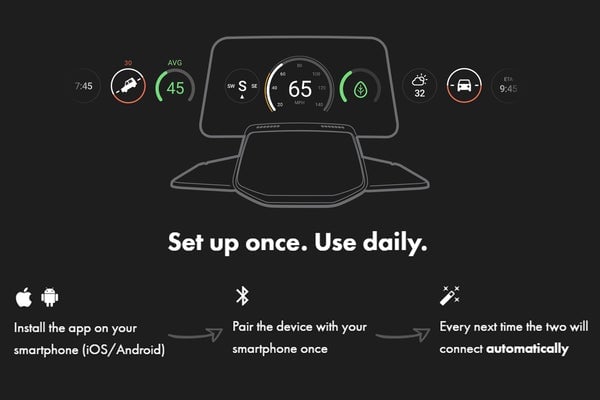 As easy as connecting your earphones to your smartphone
Works with your favorite apps
Google Maps, Wave, or any other app you want to use behind the wheel — wirelessly mirrored to HUD.
Keeps you connected in a less-distracting way

Directions, calls, texts and notifications brought to HUD over Bluetooth — while your phone stays in your pocket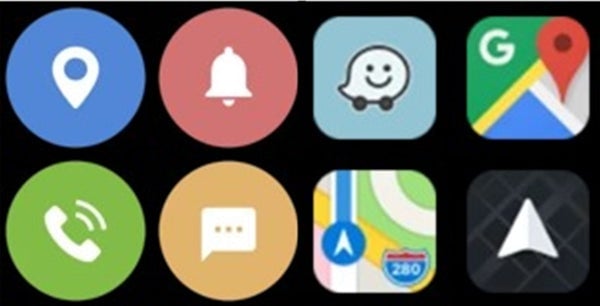 Runway Drive has a video input port (Cabs), so you can integrate any 3rd party video devices/sources. As video signal comes to the device, the video starts streaming automatically.
Night vision thermal camera to see objects in low visibility conditions
Rear view camera to help you park. Will switch automatically when on rear gear parking
Side view cameras to control blind spots when turning or overtaking
WHAT'S IN THE BOX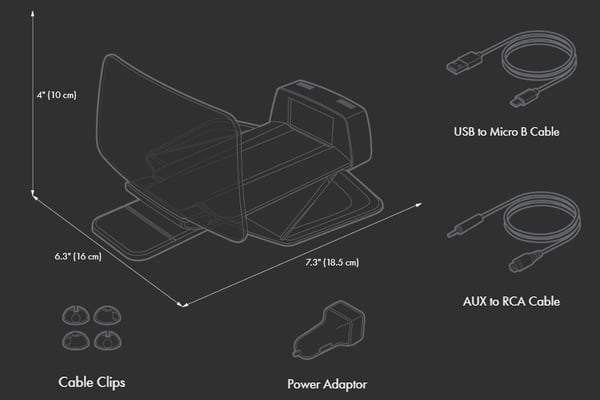 TECH SPECS

Display: 1.8" TF LCD / 480×240 PX / 17,000 nits direct backbit BLU
Optics: View distance: 8.2 ft (2.5 m) / Dirt. Image size: 10.3" / For: 7(V) 4.5(V)
Connectivity: Wi-Fi for screen mirroring / BT Classic for audio / BLE for data
Video input: Cabs
Sensor: Ambient light
Processor: ARM Cortex-A7 Quad
Memory: DRAM: 2Gb / Emma: 8Gb
Input power: DC 5V ~ 17V (1&5A)
Operating t.: -20° ~ 60 °C