"I actually bought this for myself, and my husband wanted it too! The lock can be folded up into a compact size that makes it easy to bring around. It is lightweight, yet made of ultra-tough material that deters bike thieves. I highly recommend it!"
⭐⭐⭐⭐⭐ - Karima hamdani
✅ Verified Buyer


Spending hundreds to thousands of dollars on a bicycle only to be
stolen
is more than
heartbreaking
. It's definitely not an enjoyable experience to have taken all the necessary precautions to secure the bike and yet have both the mode of transport and padlock gone by the end of the day. More than the
frustration
, having a bike stolen even just once is
disheartening
to any cyclist both old and new.
The
tamper-proof
zinc alloy bicycle security tool made to
combat
forceful removal. To unwind the foldable lock, insert the keys, twist, and unfold, just push back the
specially-designed
locking mechanism cylinder to return it to the
compact
build. With the bicycle lock, the bike is
effortlessly secured
to a pole, stand, and other cyclist's parking spaces by wrapping around the wheel and bike frame.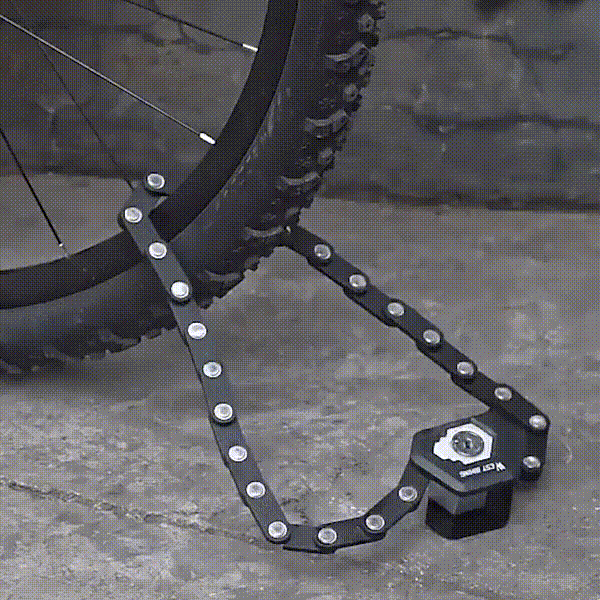 REASONS WHY THE BICYCLE LOCK WILL CHANGE YOUR LIFE


✅ LIGHTWEIGHT YET HEAVY DUTY: Designed to be anti-theft and tamper-proof, it is made of zinc alloy and steel alloy rivet links with hardness HRC45. It effectively puts up a tough fight against would-be thieves.

✅ UPGRADED LOCK SECURITY: The bicycle lock features a sturdy, rotating disc lock cylinder. Its unique circular keyhole deters the lock from being drilled or picked, further enhancing the security of the bike.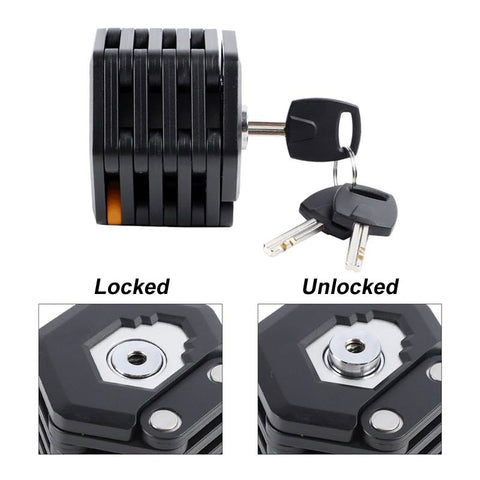 ✅ PORTABLE BICYCLE ACCESSORY: With its foldable design, either place the bicycle lock inside a travel pouch or install it using the two different bike attachment methods. Grab the lock and go, or permanently mount it on the bike bar for quick, easy, and convenient security.

✅ LONG-LASTING CARE: With an ABS outer layer, The bicycle lock prevents scratching and possible damage to the bicycle frame. This extra layer also increases the accessory's wear resistance for prolonged use and enjoyment.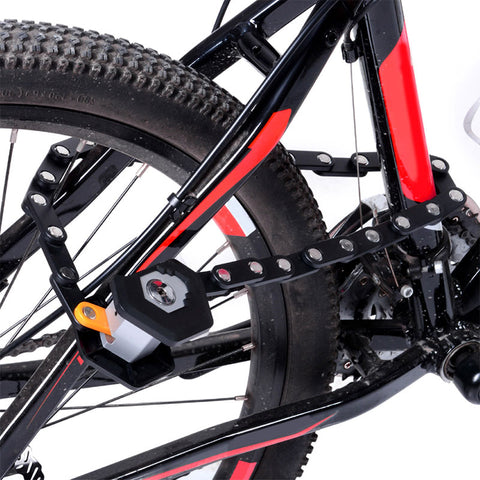 HOW TO USE HAMBURG LOCK™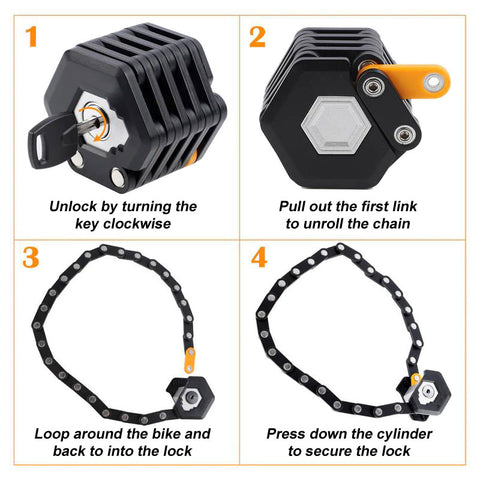 We understand that when doing a quick errand, it's easy to
forget
to lock a bicycle, but this momentary
lapse
in judgment is an opportune moment for would-be thieves. Although leaving a bike unlocked for a few minutes is seemingly inconsequential, it can result in returning to an empty parking spot which is
infuriating
all the same. A
recent study
shows that annually, one in every
90 seconds
, a bicycle is stolen.
Thankfully The bicycle lock is a
quick and easy
fix to bicycle robbery and theft worries. The
foldable
lock fits inside any sized bag and can be attached to the bike frame in two ways. Choose to
simply strap
The bicycle lock or insert it inside the permanently attached bike mount, both installation methods won't damage the bike. Improve every trip with a
high-quality
accessory that gives every cyclist
peace of mind
on and off the ride.



PRODUCT SPECIFICATIONS

Length: 30.7 inch
Folded Size: 2.95 x 2.6 x 2.17 inch
Net Weight: Approx 1.26 lbs
Material: Zinc Alloy, Steel Alloy, and ABS



PACKAGE CONTENTS

(1) x The bicycle lock Security Tool
(2) x Screws & Washer
(1) x Mount Bracket
(1) x User Manual
(2) x Loop Straps
(3) x Keys


A Sxtiyou Promise

At Sxtiyou, we believe in the quality of our products therefore we offer a 30 Day Money Back Guarantee with no questions asked! When you purchase from us, there is ZERO Risk for you!

Congratulations!
You've found a hidden discount code! Use code "SECRET10" at checkout to claim an additional 10% OFF your ENTIRE order!