In the designer's opinion, four hearts inline means four love from your parents, your lover, your friends, and your hobbies, which you grew up with and providing all your happiness from life.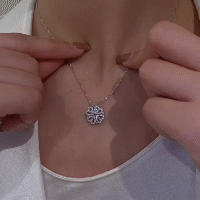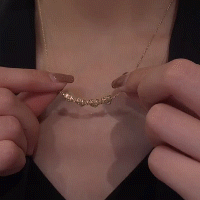 All the necklace design elements are hoping to bring you positive emotions, and a smile every day.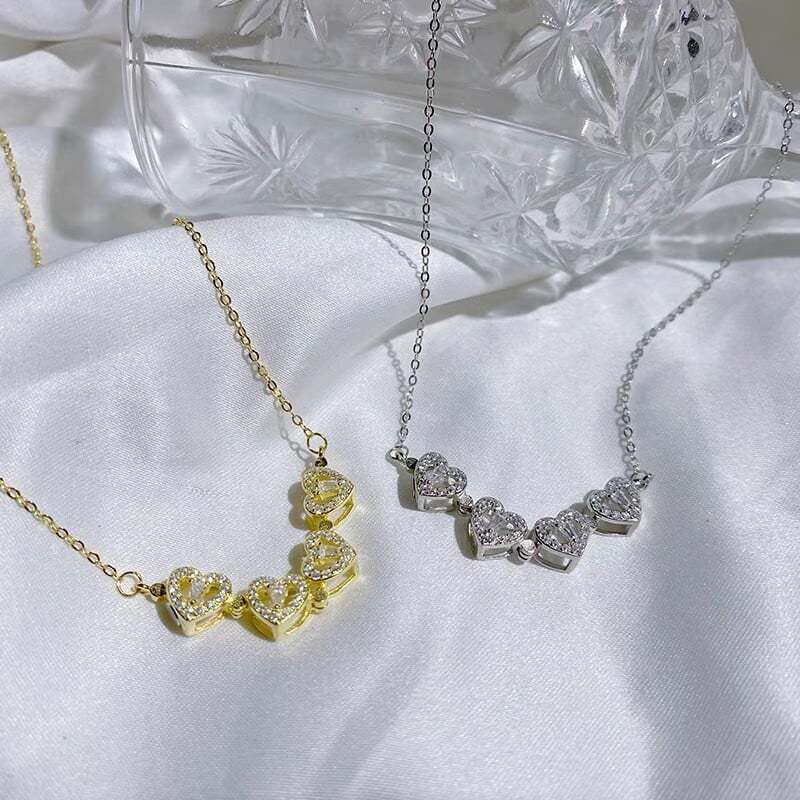 Material: Alloy + Zircons
You can choose to wear it with a clover decoration or four hearts in line.