Multi-purpose in one box, easy to organize. Built-in charging cable, adapter, card removal pin and card slot, easy to solve the problem of device charging and card replacement.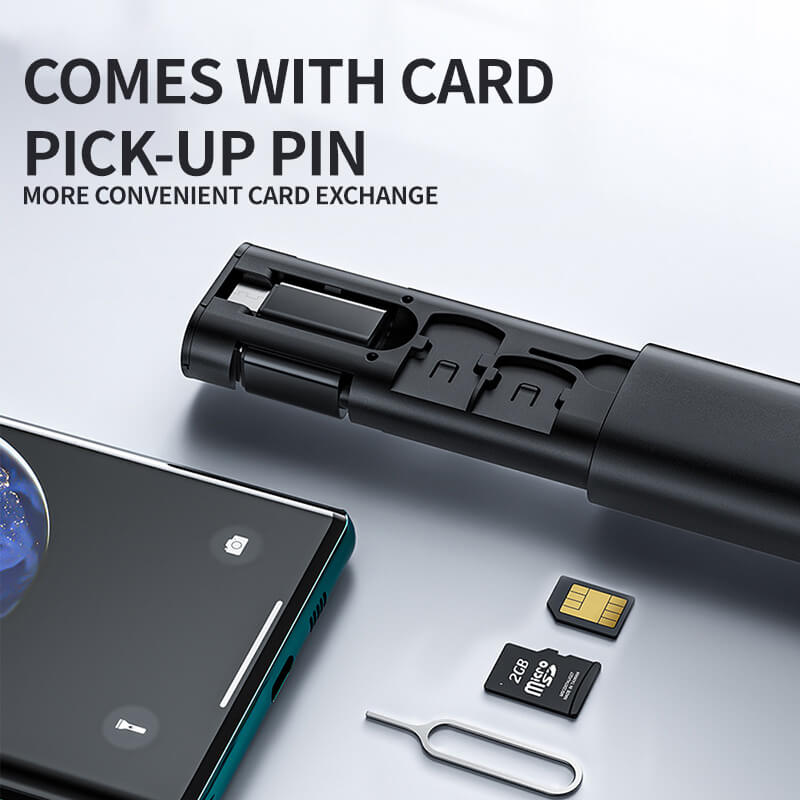 6 charging combinations, switch in a second, charge as you wish, support fast conversion between Android/Apple/Type-C ports, meet the charging needs of different devices.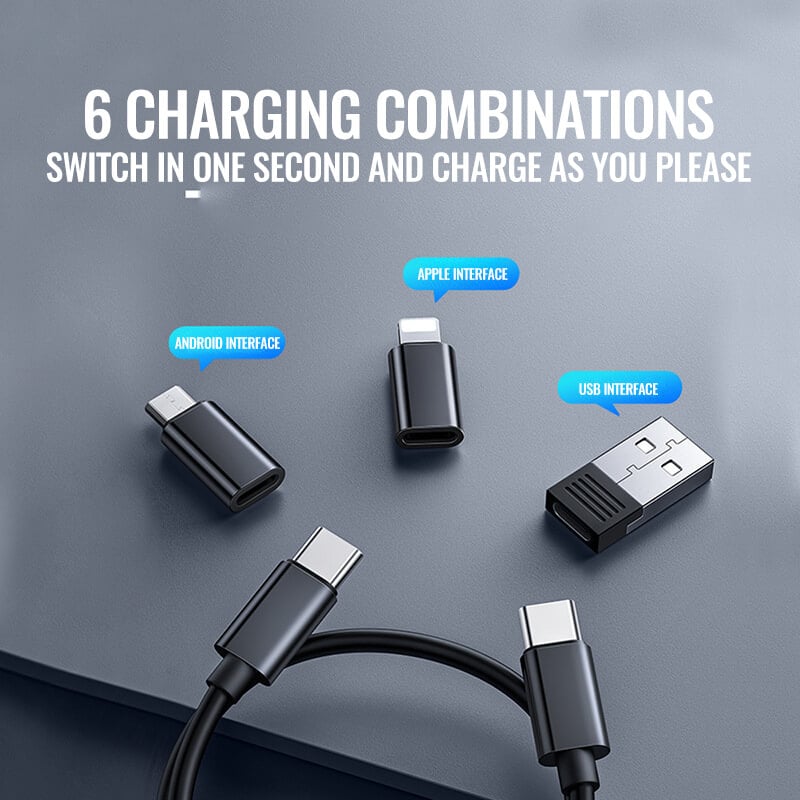 60W high power, laptop/iPad/mobile phone, all can be fast charging.5A high current, compatible with multi-protocol fast charging.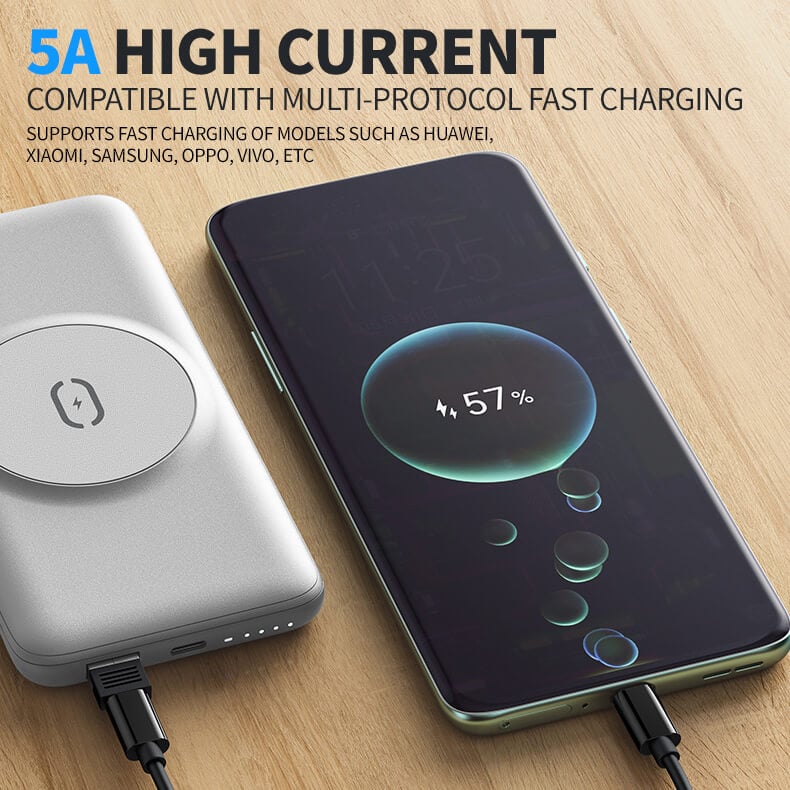 Comes with a card removal pin, more convenient to change the card, universal cell phone, adapt to any model.
Built-in card slot, thoughtful anti-loss design, built-in NANO SIM card slot and SIM card slot, take the card on hand to prevent loss.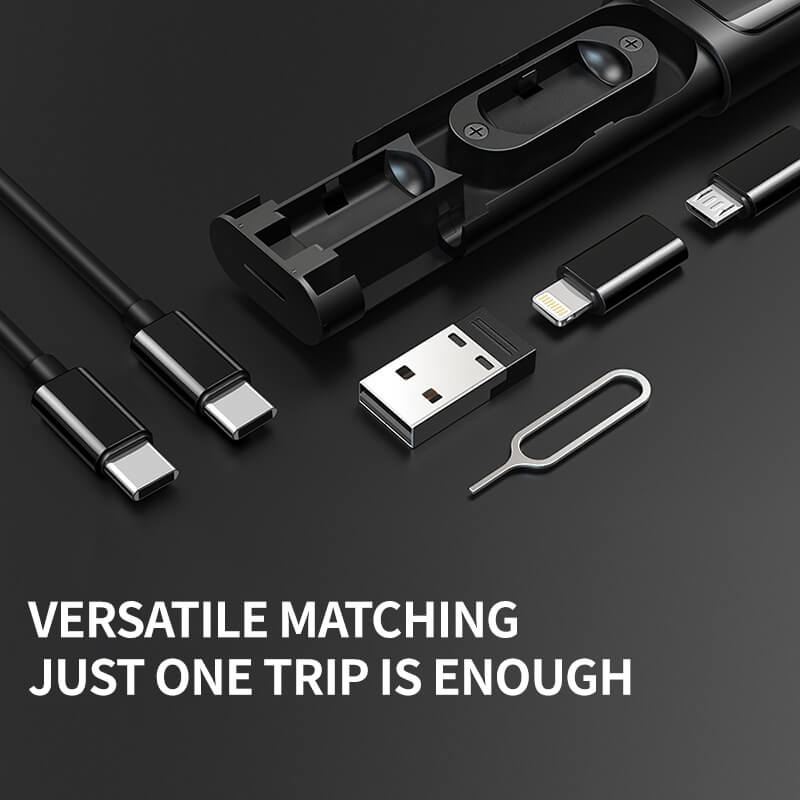 Charging & data transfer, at the same time, fast charging & data transfer, both without delay, for you to create an efficient life.
Lightly press and pop, one-handed box opening, press to open the box design, easy to rebound, convenient one-handed operation.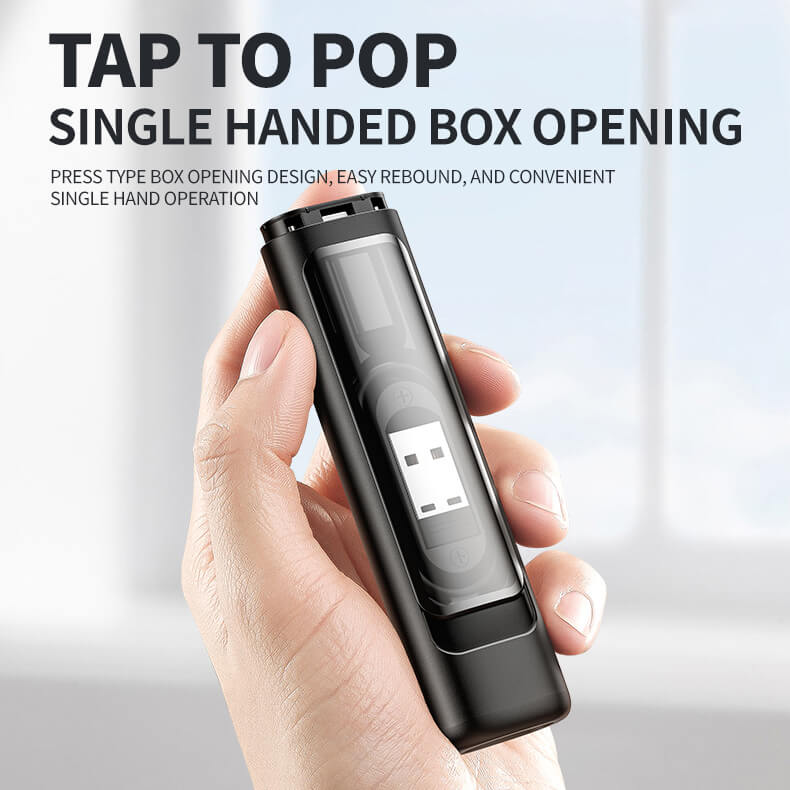 Compact size, portable and burden-free, as light as 40g, no weight in the bag or pocket.