Cat Nip Toy for Cat chew Exercise.
Cat Toys for Indoor Cats Funny Kitten Toys with LED Light Ball Suction Cup.
Best present for cats, offer hours offun time for your cats without clutter, relieve anxiety,accompany them to reduce boredom and banish loneliness.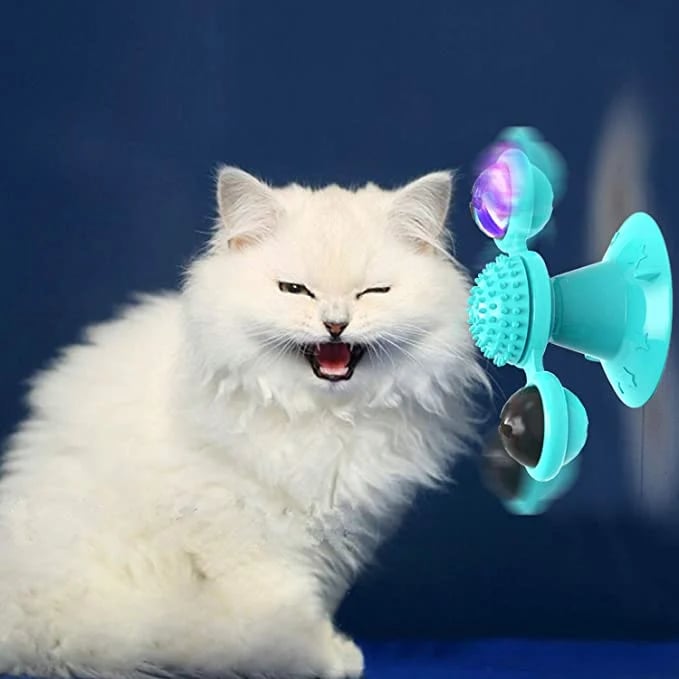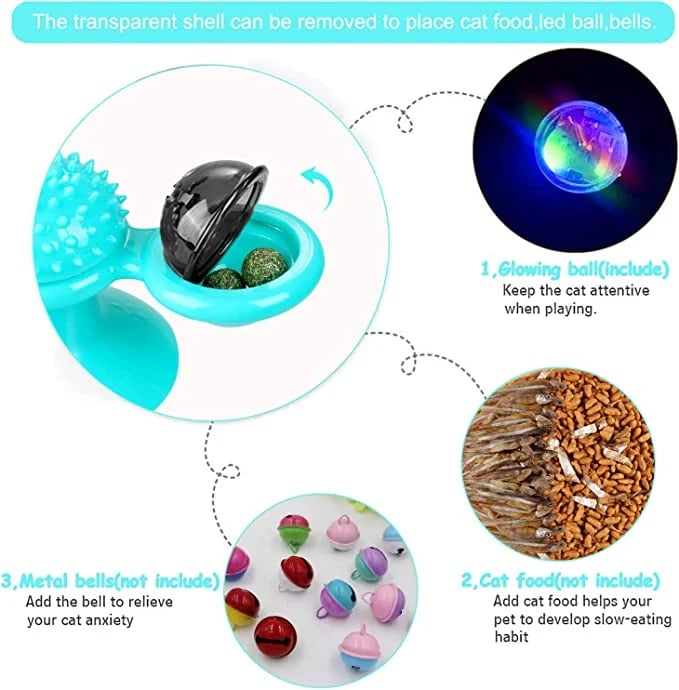 Four colors to choose from, is a multi-functional cat windmill toy, multiple interest to attract cats to play.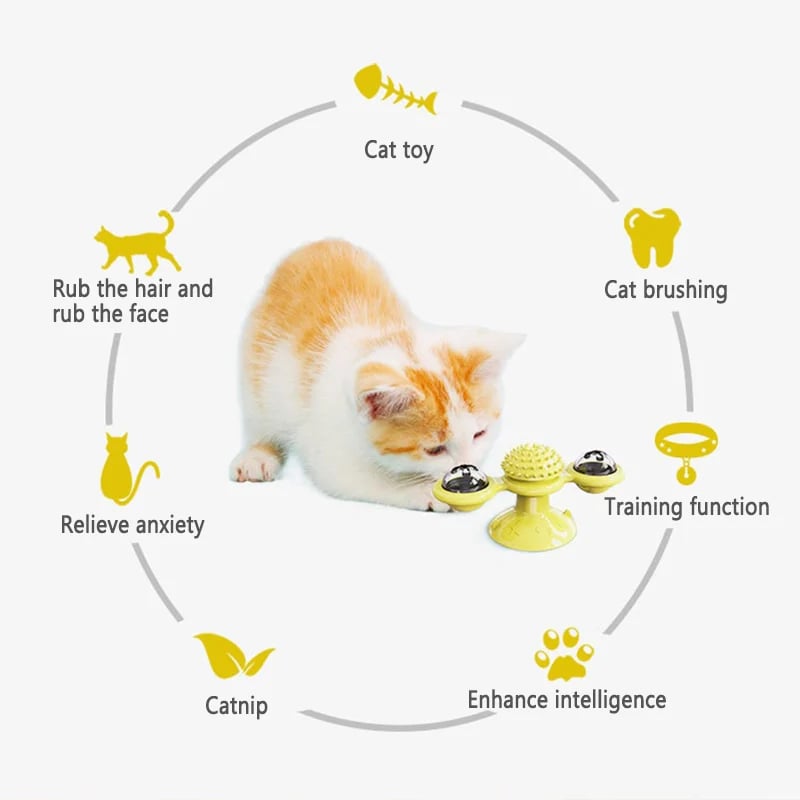 The hair rubbing device in the middle can serve as a self-grooming aid for cats, also contribute to clean teeth and protect its oral health when your cats grind their teeth on it.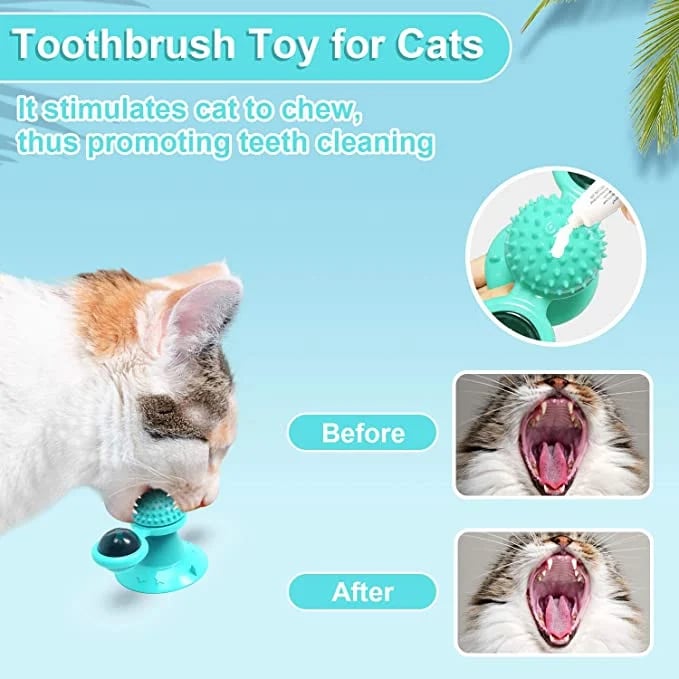 Stick to any smooth surface, the bottom strong suction cup makes the licking toy firmly stick to any smooth surface, such as coated wood. Glass tile. Windows, doors, etc.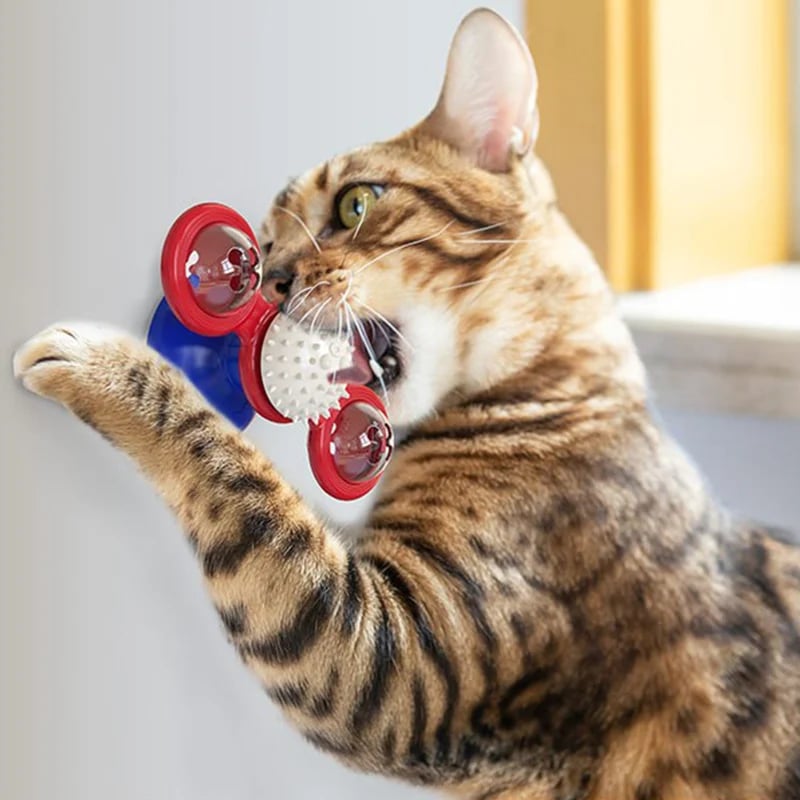 There are 2 transparent boxes on the 360 degree rotatable windmill, which are used to hold the lighting ball and catnip balls to attract your cats to flip, pounce and chase, build their body while getting fun.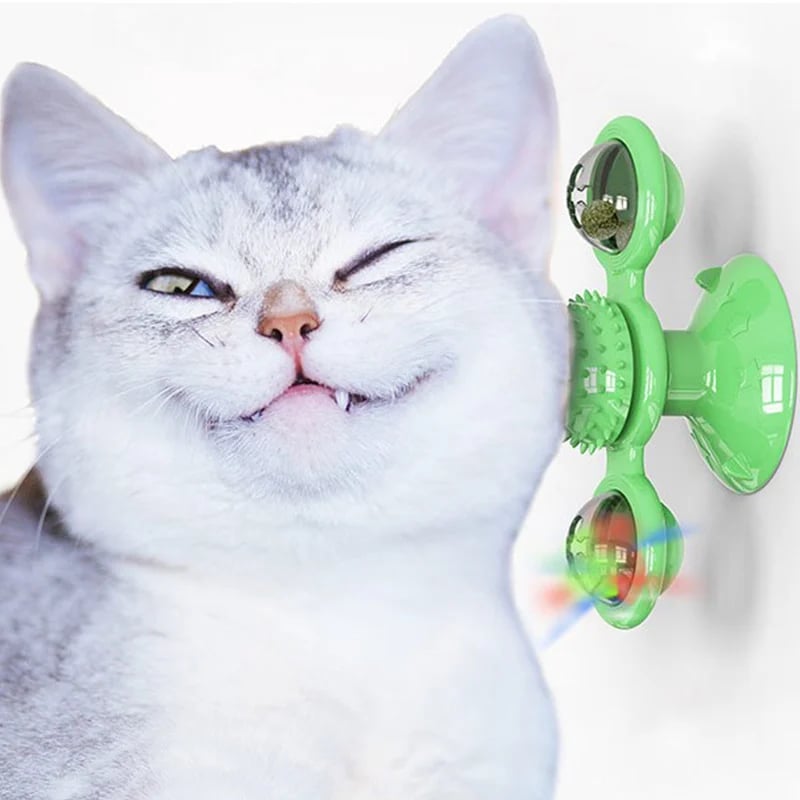 The wind blade of the product is also soft, and cats will chew the toy when using it, which can clean the tooth dirt of the cat and ensure the oral health of the cat. The soft and flexible TPR material will not cause damage to the toy when the cat bites it.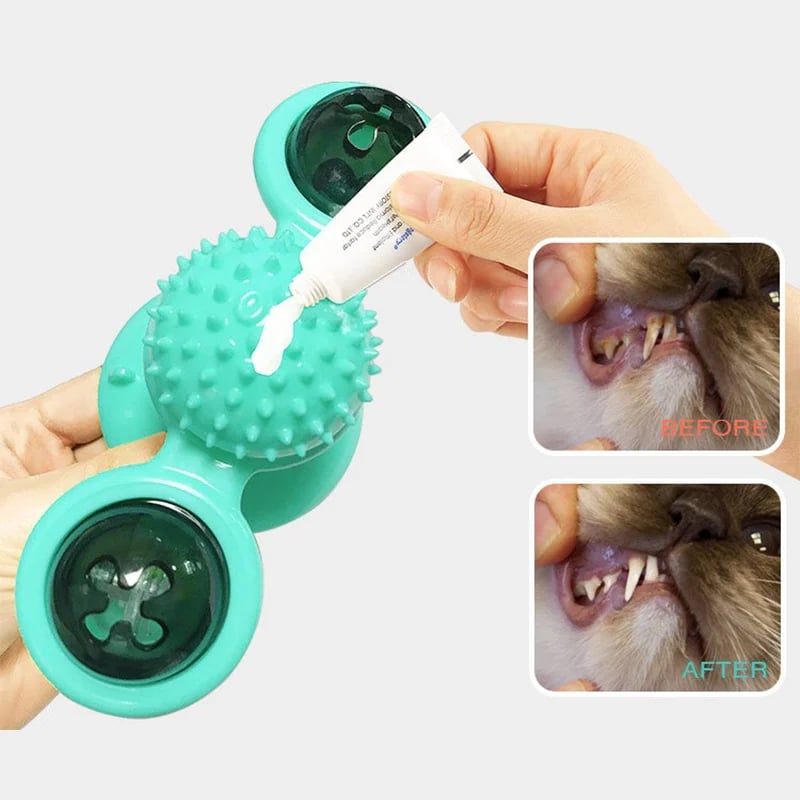 SPECIFICATIONS
MATERIAL: TPR
COLOR : Yellow / Bule / Green / American Blue
PRODUCT SIZES:15.8X7.5X6.9cm
PRODUCT WEIGHT: 130g
PRODUCT INCLUDED
1 X Hair cleaner
1 X Luminous sphere
2 X Catnip ball