Transform Your Space to Welcome 2024
Love flowers, romance, and decorating? BloomyLog serves all your plates! This unique and elegant calendar adds a charm to your space in seconds!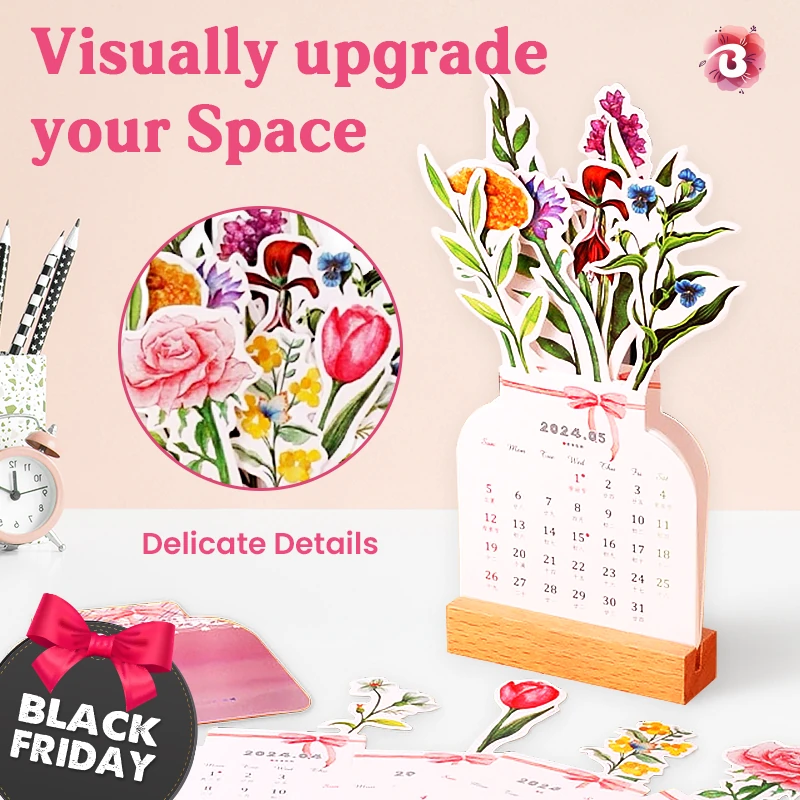 A Year-Round Bouquet of Joy
Witness magic as 12 months of flowers form a blossoming bouquet! Guaranteed to get everyone "woah" at first glance 🌸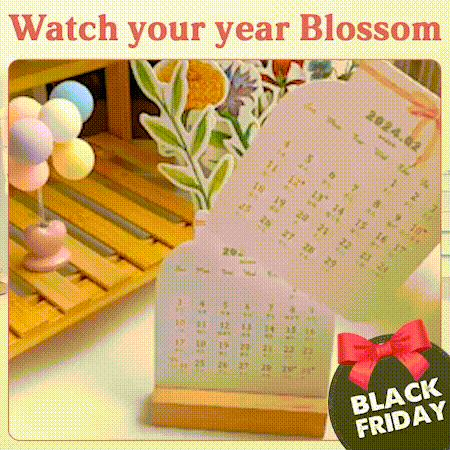 More Than Just a Calendar
Surprised much yet? BloomyLog can also be used to mark your book, sent as postcards, hung as wall decor, and so on!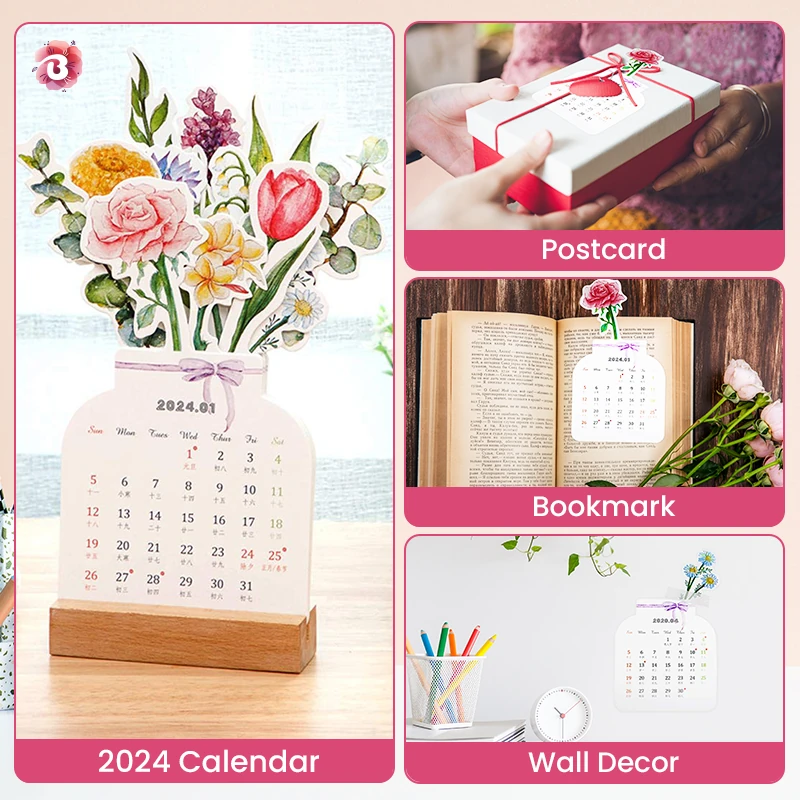 A Design for Every Taste
Alluring roses, radiant sunflowers, elegant tulips, endearing wild flowers, whatever your heart desires, we got it 🌸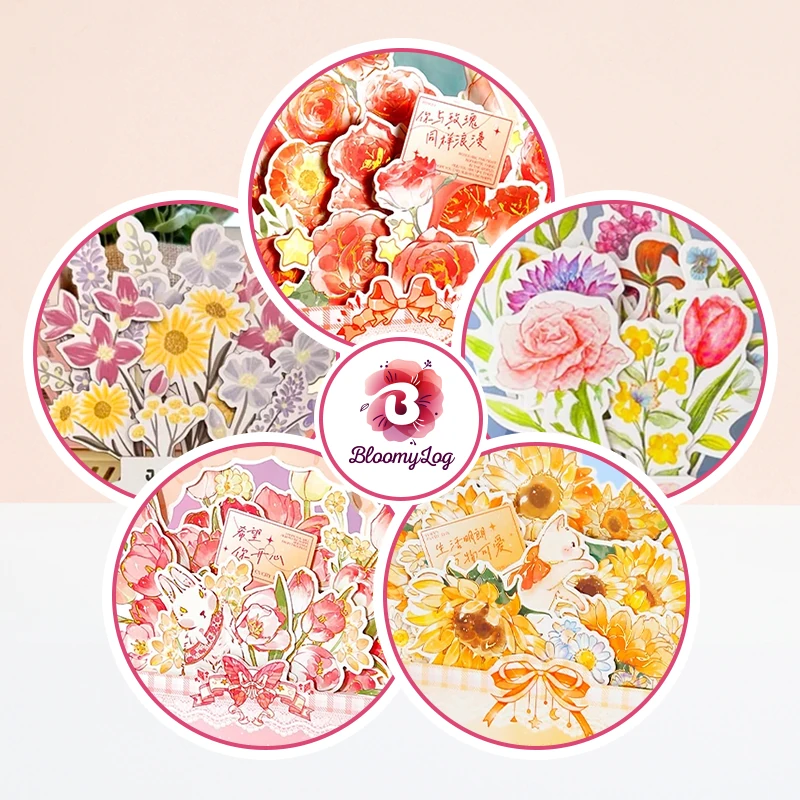 The Blossoming Gift Your Loved Ones Ask For
Christmas's coming and guess who will be the best giver? It's you with BloomyLog - a gift destined to put bright smiles on your loved one's faces.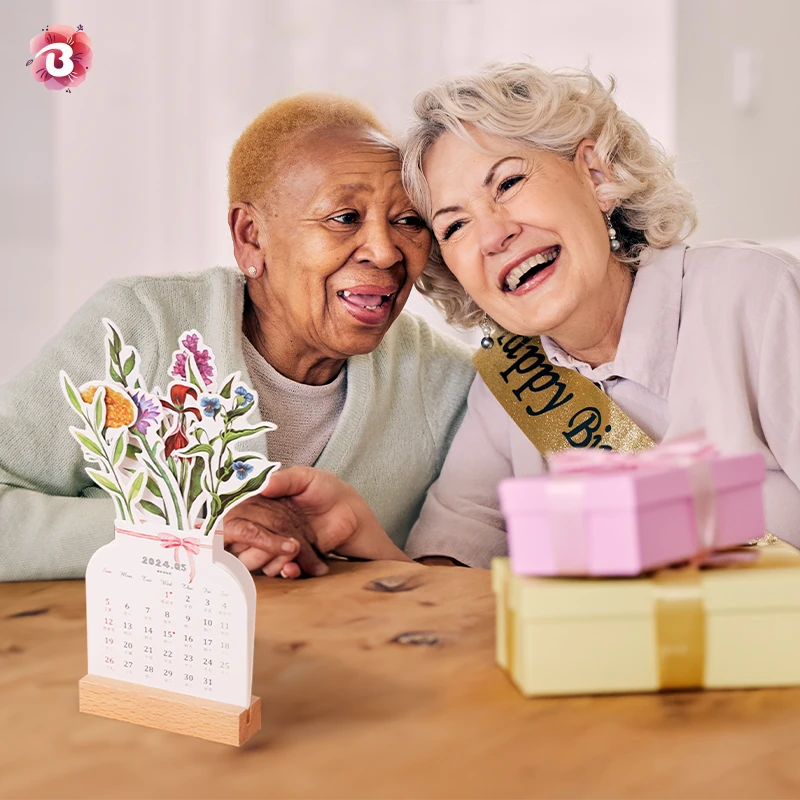 Elegant Details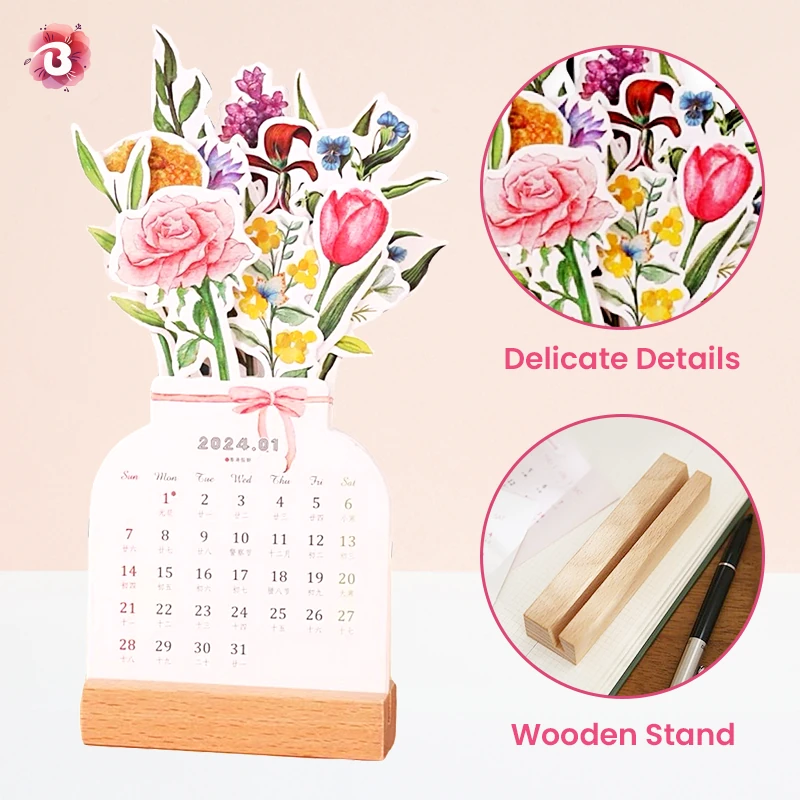 SPECIFICATION
Material: Cardboard, Wood
Measurement: approx 9 x 4 inch (L x W)
Package Includes: 1 x 2024 Bloomy Flower Calendar + Wooden Stand
We hope this calendar brings warmth and beauty of flowers to you! 🌸