👨‍🍳The "One and Done", is an all stainless steel wire mesh cylinder designed to grill all the foods you wouldn't normally grill.
⏱Now you can easily cook for 16 people on four grills in less than 15 minutes.
🥗Meatballs and oranges, pork and pears, lamb, grape tomatoes, onions and garlic, grill several kinds of food at the same time to mix flavors. It can grill more food in less space at the same time.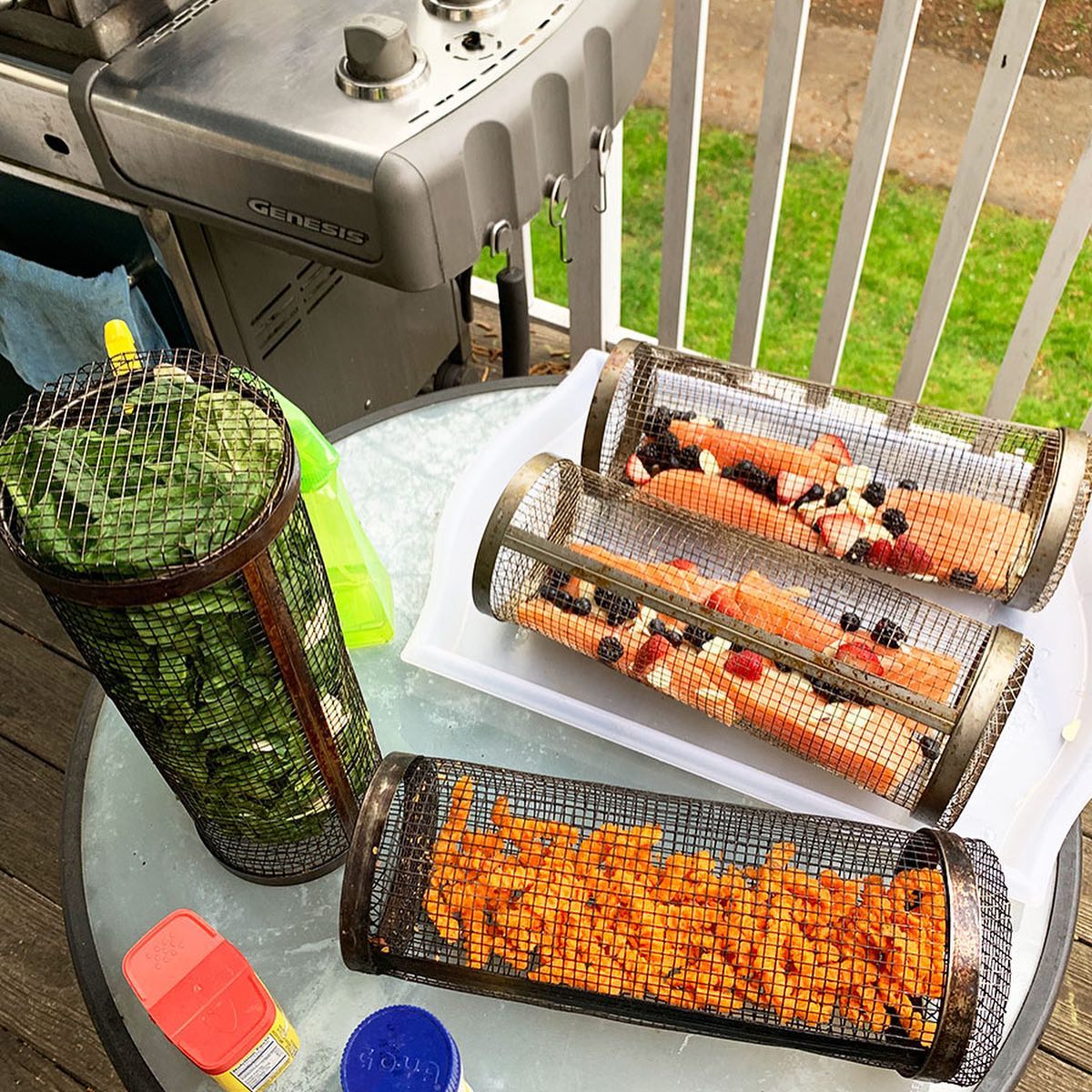 🥗Have you ever wanted to grill asparagus, string beans, spinach or maybe kale?
😍These grill nets make grilling easy and bring out the grilled flavor of the food.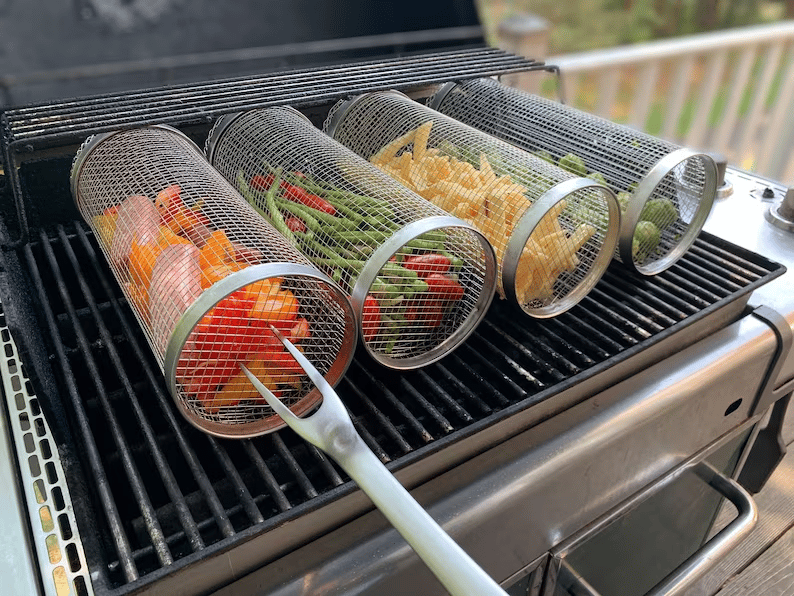 🧊Can be pre-filled with food and stored in the refrigerator until use. Great for picnics, tailgating, camping, etc.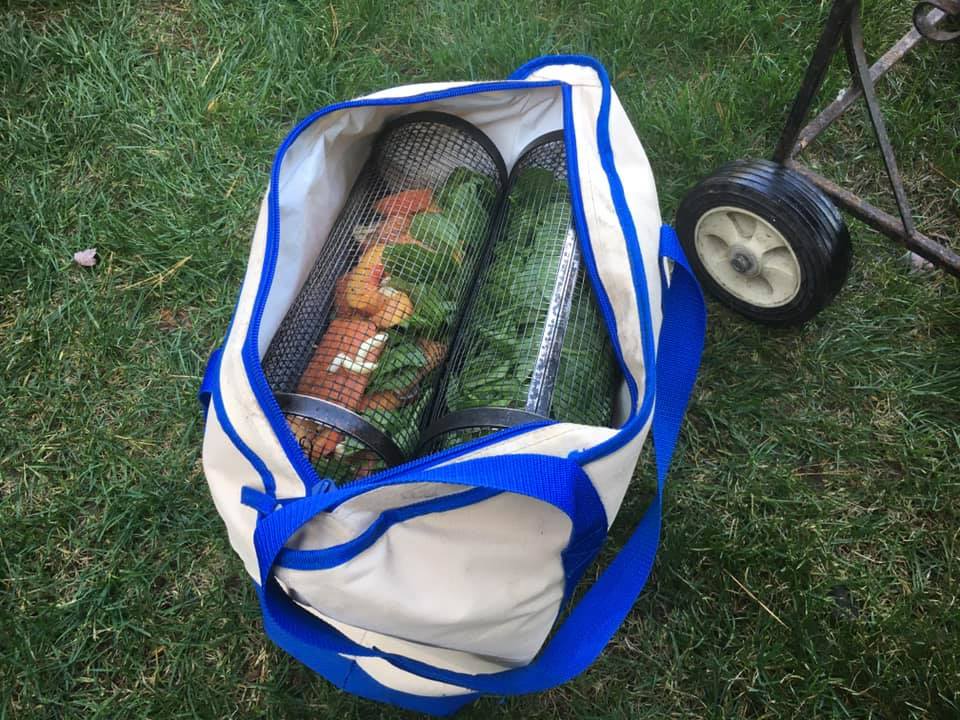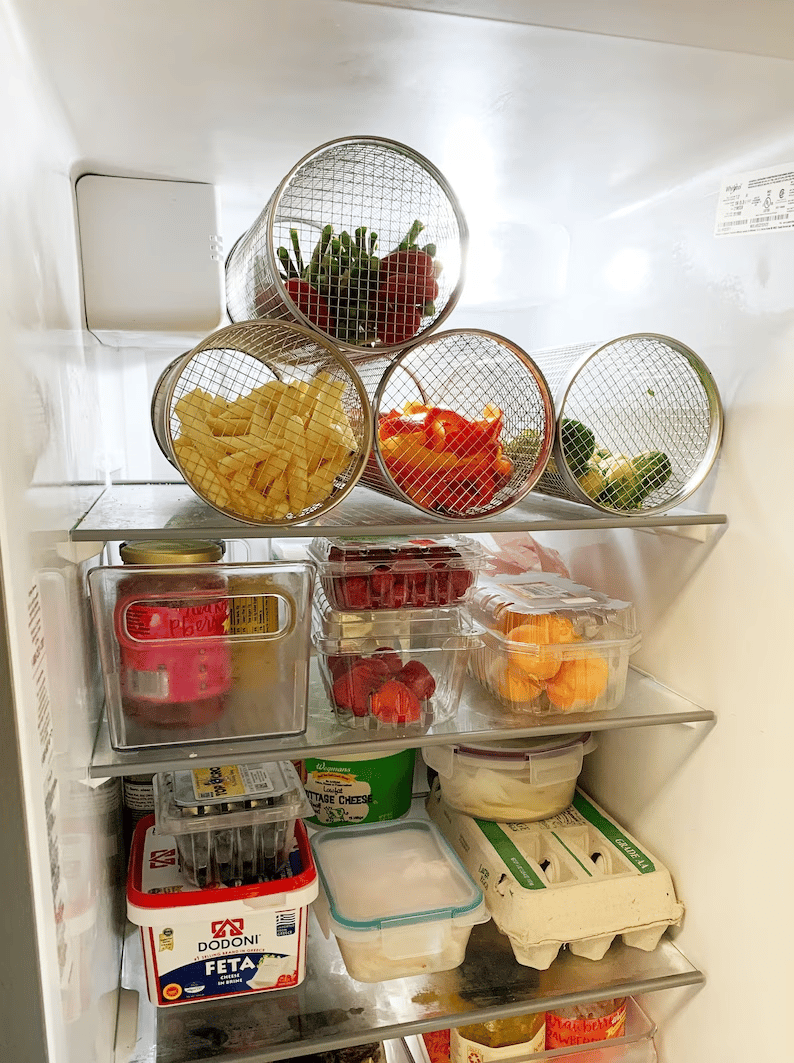 🧽The rolling grill is dishwasher safe. It helps to keep the grill clean and easy to clean, you just need to scrub and rinse it in the sink or put it in the dishwasher.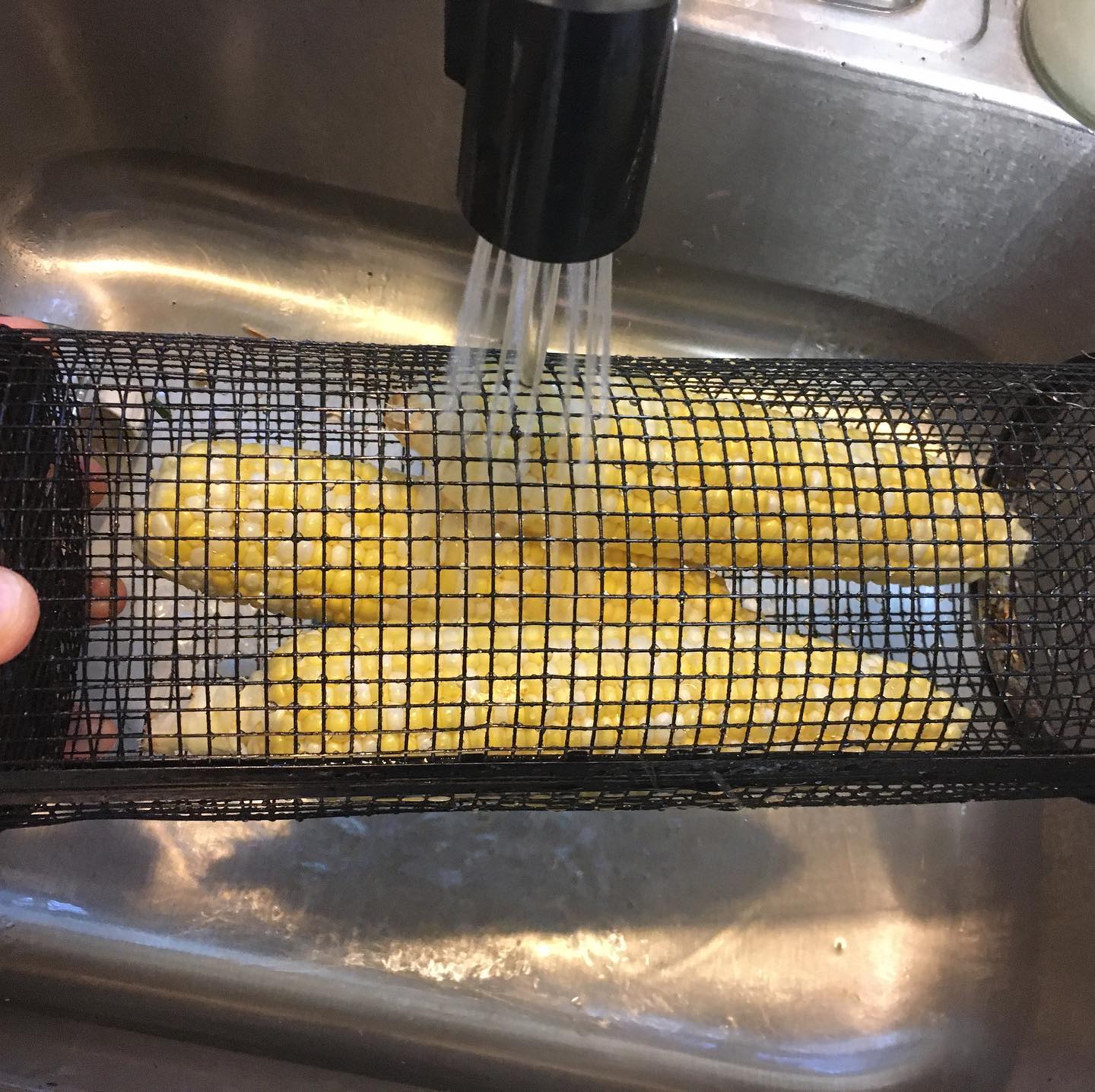 SPECIFICATIONS
Material: food grade 304 stainless steel.
Dimensions: 20cm long, 10cm in diameter.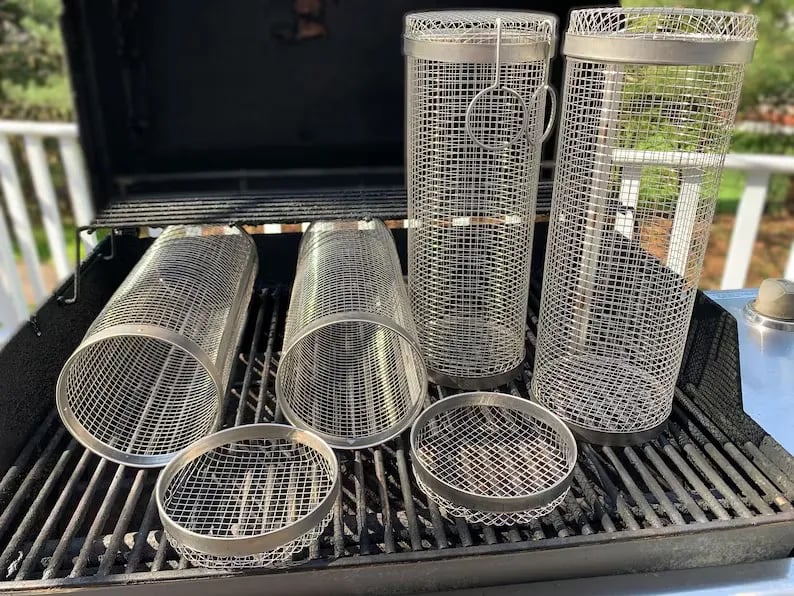 **Warning: Rolling the grill basket will be very hot when removed from the grill. Do not touch the band without gloves after removing from the grill.