These angel wing bracelets are a must-have for any jewelry lover looking for a statement piece that is both elegant and stylish. The bangle design features a stunning pair of angel wings that symbolize protection and freedom. The wings are beautifully catch the light, adding a touch of glamor and sophistication to the design.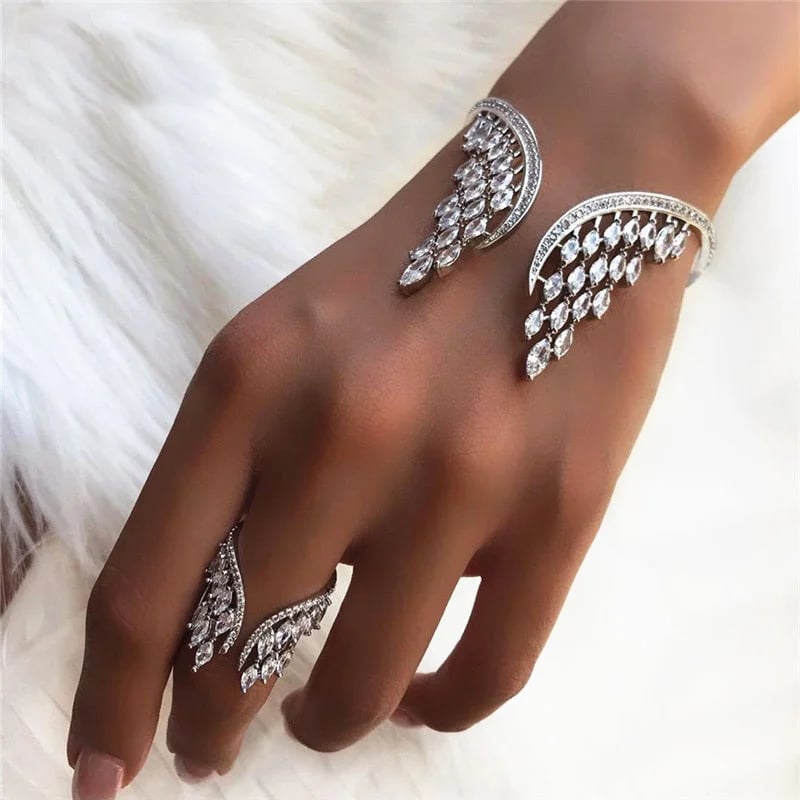 Made of high quality metal, these bracelets are durable, ensuring you'll be able to wear them for many years to come. Cubic Zirconia gemstones are of exceptional quality and sparkle, making them perfect for special occasions or everyday wear. Lightweight and comfortable, this bracelet is perfect for all-day wear without any discomfort.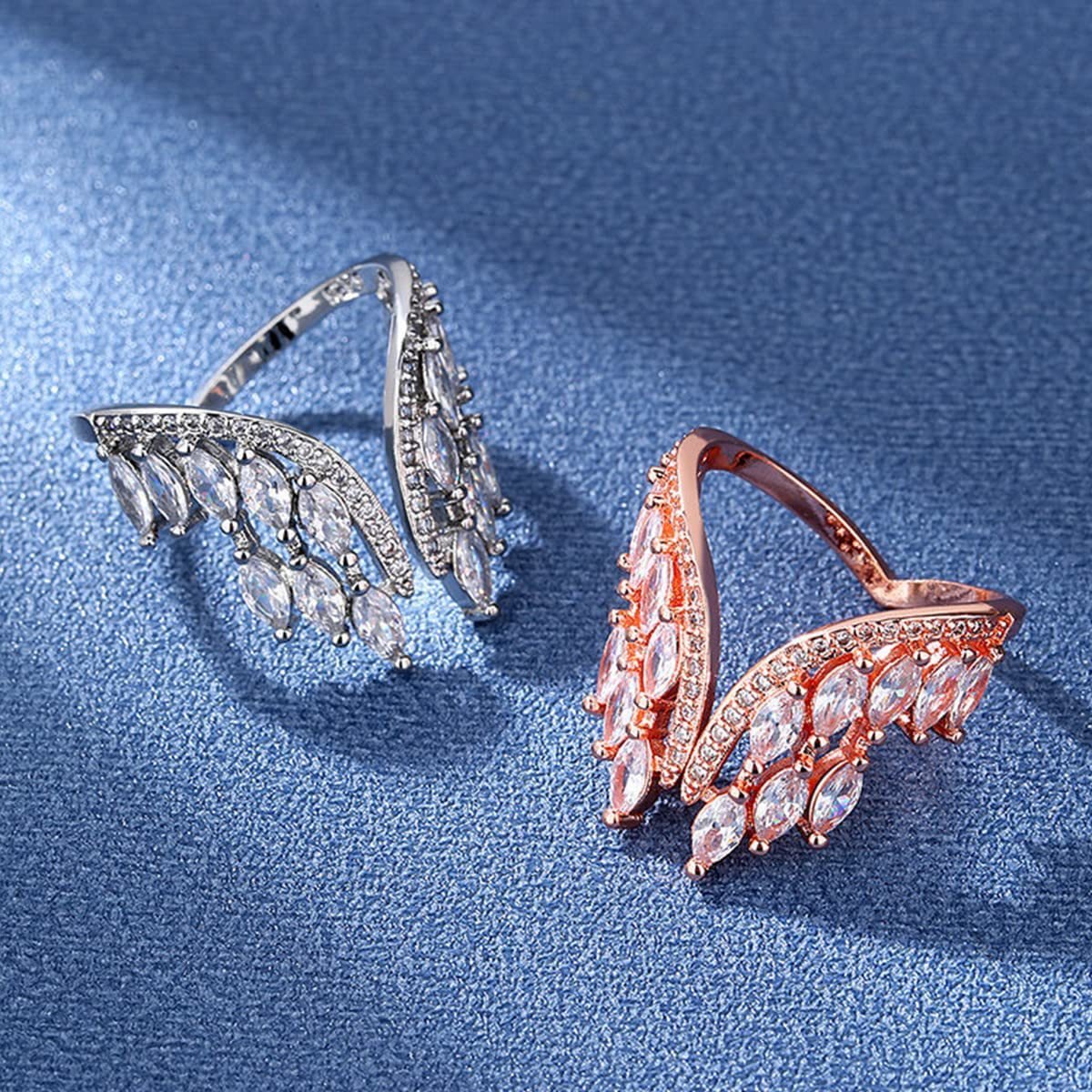 This bracelet is the perfect elegant touch to any outfit. Also makes a perfect gift for your loved ones. With a 4.5 star rating and great reviews from customers, you can trust that you're getting a high-quality product that's both stunning and affordable.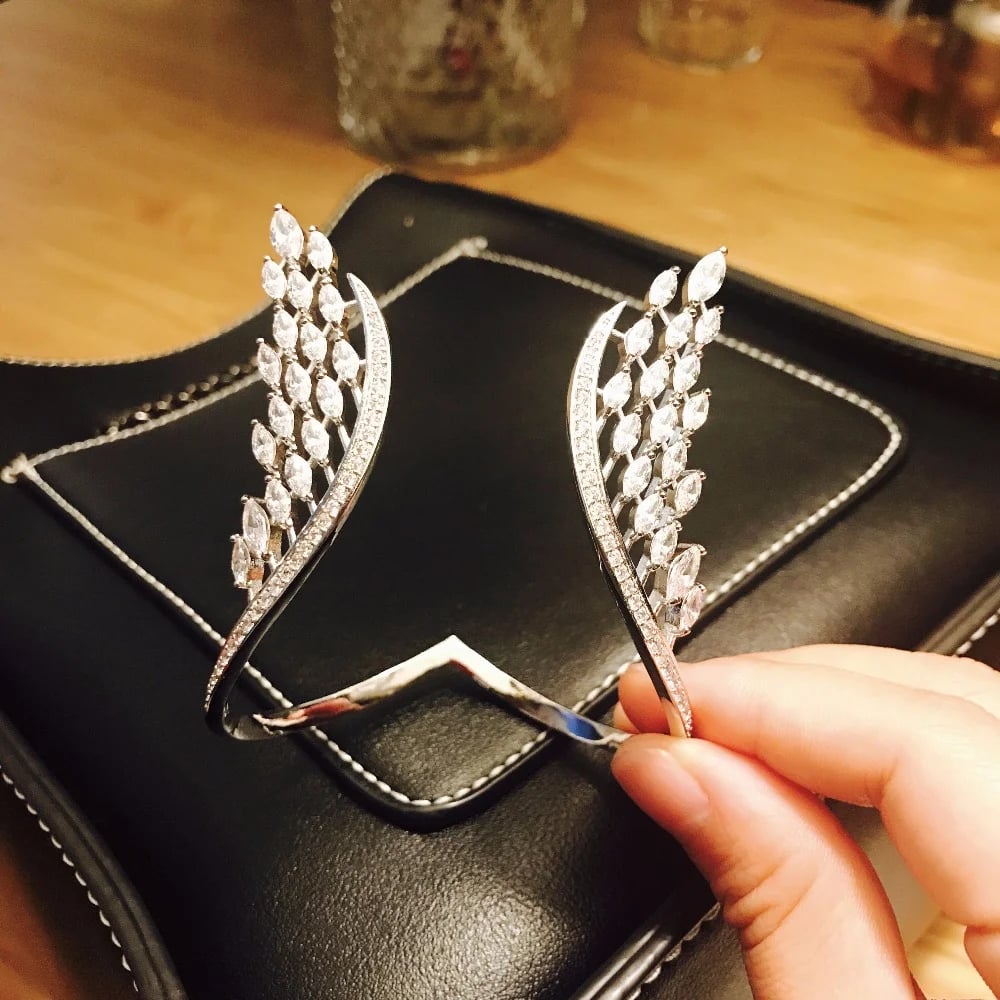 In conclusion, if you are looking for a bracelet that is as stylish as it is elegant, these angel wings with cubic zirconias are perfect for you. With their stunning designs, high-quality materials, and affordable prices, they are a great addition to any jewelry collection.
Specification:
Material: Alloy
Size: adjustable opening
Style: Angel Wings
Package Includes: 1*Angel Wings Bracelet / Ring