This is the handiest pen of the year! It is more practical than you think it is! The multi-tool pen is a revolutionary stylus pen that is a must-have for all IT professionals and home improvement geeks. This pen allows you to be prepared with a couple of cool tech gadgets at all times.
Each pen is a mini 6-in-1 tool kit that is built from strong aluminum. You can use it at home, in the office, or at the construction site. Add it to your hand tools, home improvement supplies, or office gadgets, and you will always be prepared!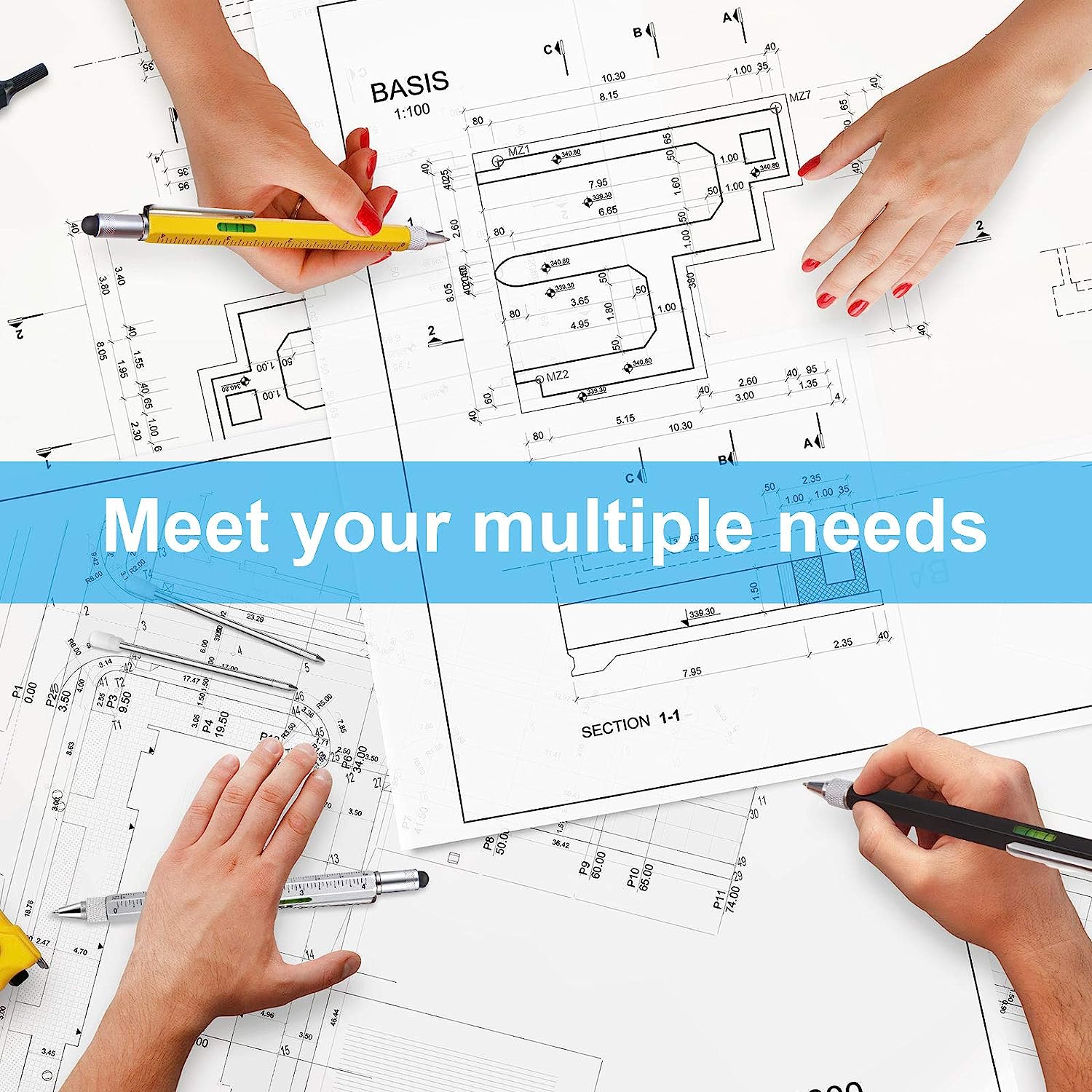 FEATURES:

Powerful 6-in-1: It functions as a ballpoint pen, Philips screwdriver, Flathead screwdriver, capacitive touch stylus for smartphones and tablets, bubble level metric, and inch ruler.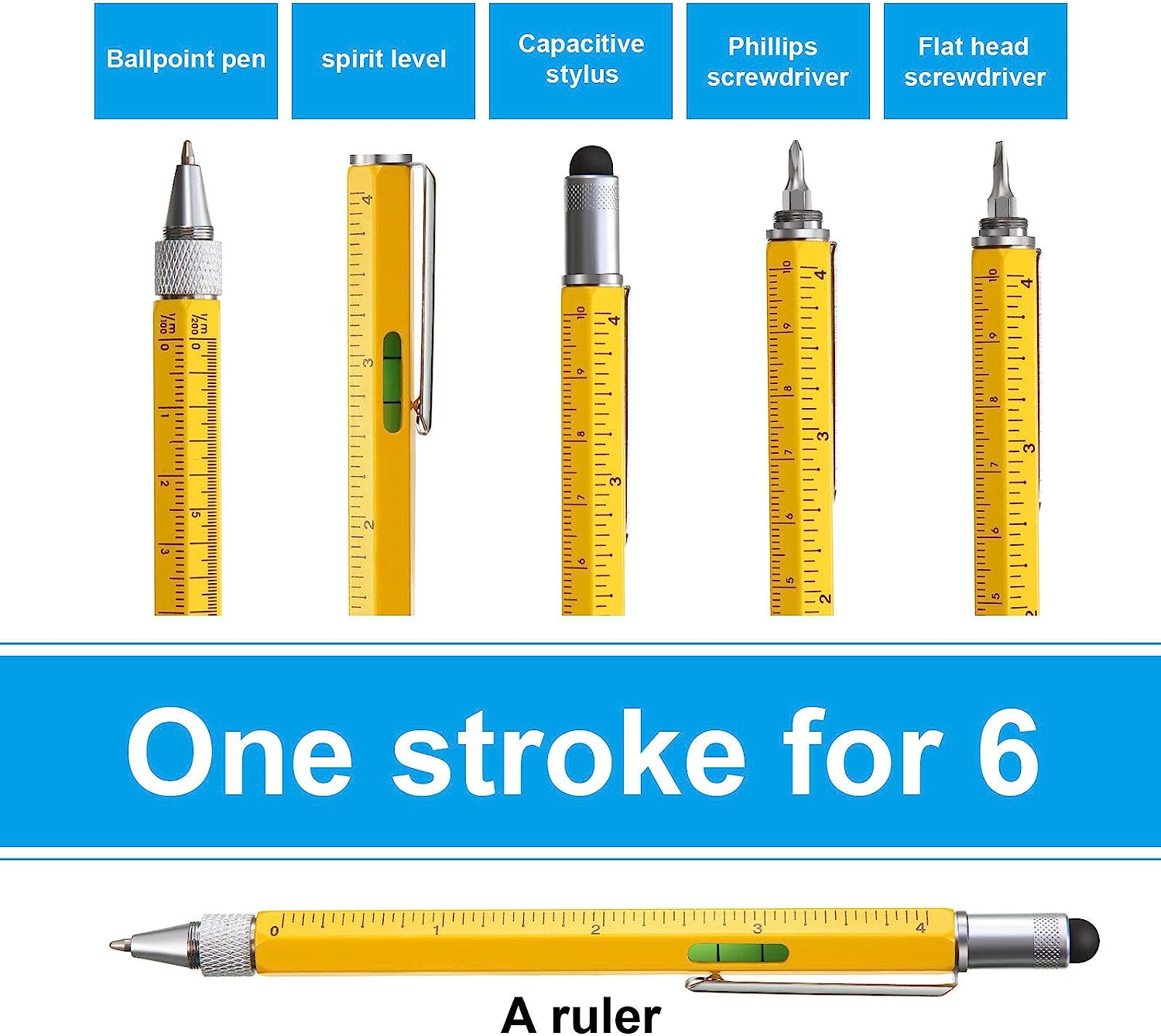 Quality material: the multi-function screwdriver pen is made of strong aluminum and copper accessories, durable, lightweight and not easy to break, and small matching gap of the pen tip ensures stability, comfortable to hold and smooth to write, practical to use in your daily life
More other usage: multi-tool stylus pen can be compatible with touch screen smart devices, such as tablets and smartphones; The cap of the ballpoint pen also can avoid ink leakage; The stylus pen will be helpful to solve the problem of using a phone with wet or dirty hands outdoors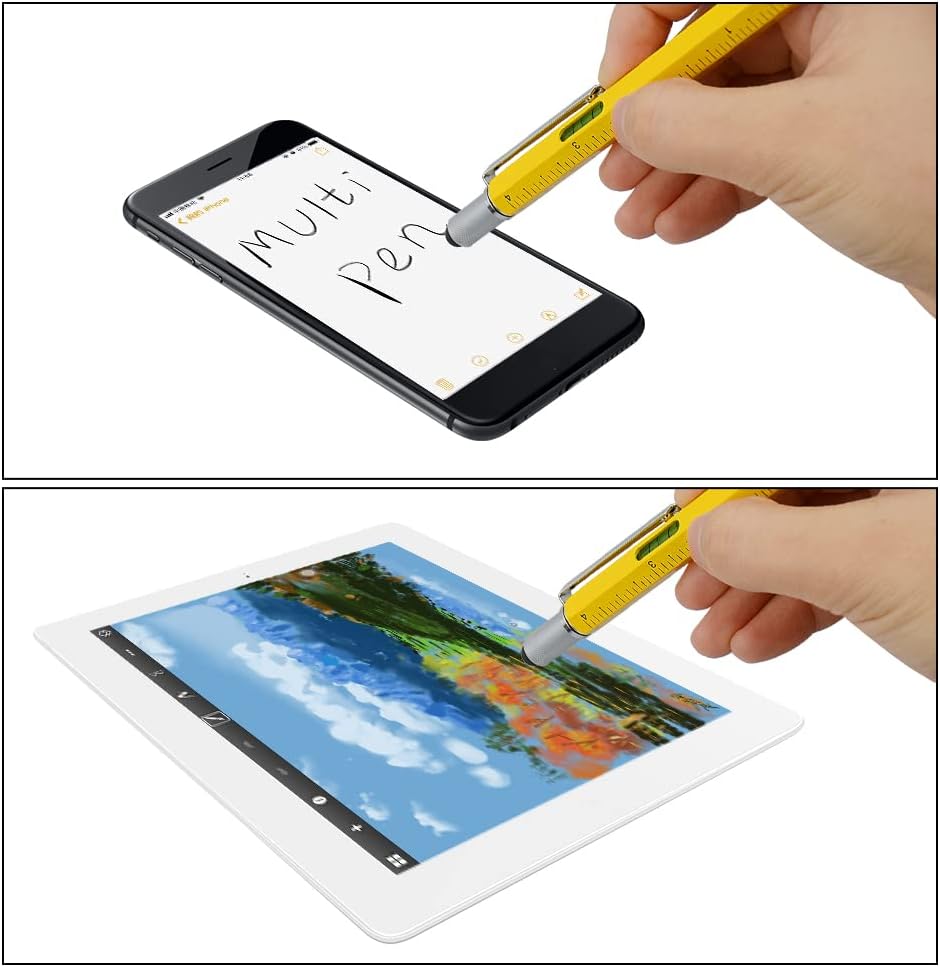 It has the fluid twist mechanism for opening and closing the pen to prevent the cap from being misplaced.
SPECIFICATIONS: